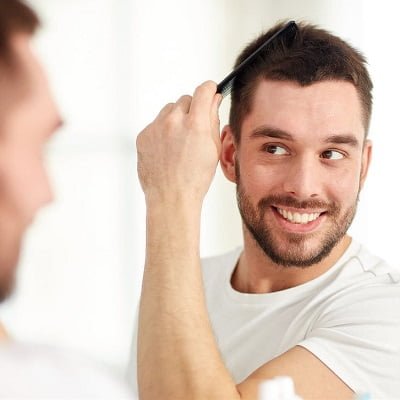 Baldness is very common these days, so if you are a target of it, then you don't have to be worried. A lot of people are suffering from this condition. But thankfully there are different techniques through which you can successfully fix it. You should consider getting a proper hair loss treatment like hair transplants. However, when you are deciding to go for a hair transplant surgery, then you should be sure of getting Satisfactory Hair Transplant Results in Islamabad, Rawalpindi & Pakistan
We have gathered information from our expert surgeons at SKN Cosmetic surgery clinic in order to provide you with informative content.
Choose Your Trichologist Carefully:
The first and most important step is that you must choose your trichologist very carefully. When you choose a trustworthy surgeon, who is an expert and has required skills that are required in carrying out a hair transplant, it will end half of your reservations. The results of hair transplant vastly depend on the skills and expertise of your surgeon. we have expert surgeons who have state of the art technology as well as the required expertise and skills.
Follow Instructions Properly:
After getting the hair transplant procedure carefully, you have to abide by the post-operative instructions provided by your surgeon. During this recovery time period, you should keep in mind that hair growth requires at least 6 months. So, all you have to do is take very good care of your hair and treated area accurately. It increases the chances of accomplishing outstanding and natural results with quicker hair growth. Our skilled surgeons at SKN Cosmetic surgery clinic will guide you on How to Get Satisfactory Hair Transplant Results in Islamabad Pakistan.
Treat Your Scalp Gently:
It is vital that you must treat your scalp gently after the hair transplant procedure. Once the procedure is completed, your scalp becomes very sensitive. To lessen the swelling and sensitivity, you should use the medicines prescribed by your doctor. Don does not apply shampoo on your hair until and unless your surgeon allows you to do so. But if it is necessary to wash your hair then rinse your scalp gently and pat dry it by using a soft towel in order to avoid rashes or damage to hair follicles.
Limit Your Activities:
Another way of getting the best optimum results from a hair transplant is to avoid extensive activities and any other rigorous exercises. In short, you should limit your activities for about 8-10 days after the hair transplant.
Have a Balanced Diet:
Having a balanced diet is also very important to have desired results after a hair transplant. Healthy food is a cure for numerous health problems. Having a healthy and balanced diet will help you with healing swiftly. Doctors suggest a healthy diet because it improves overall health and hair growth. Make it your habit to avoid fast food and soft drinks and drink at least 6-8 glasses of water per day. It will also keep you protected from any kind of infection.
Take Care of Treated Area:
Give your scalp a gentle massage as instructed by your doctor. To accomplish this, you can take 2-3 drops of essential oils such as peppermint, sage, & rosemary, take 1 tablespoon of olive oil, and mix them. Then massage your scalp with this mixture. You can apply this procedure for about 2 times daily. But you must Keep in mind that you have to massage gently.
Use Oral Medicines:
Use oral medicines regularly if these are prescribed by your doctor in order to heal quickly and avoid any kind of infection.
Conclusion:
Cited above are some useful ways through which you can manage your routine after a hair transplant to get satisfactory and desired results from the surgery. SKN Cosmetic surgery clinic in Islamabad, Rawalpindi, and Pakistan committed to providing the best quality hair transplantation treatment to its patients and its surgeons prioritize aftercare for better results. So, if you have any issues or queries, you can ask us anytime by booking an appointment.