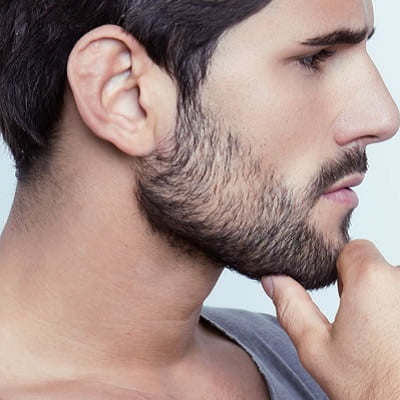 Generally, men with a complete beard look attractive and handsome. Nowadays, especially men are experiencing uneven bread problems, it lowers down the confidence of a person and makes them look less attractive and incomplete. If your hairs are not growing in your beard due to imbalanced hormones, unhealthy diet or cause of any injury on the face then you don't have to worry about it. The cosmetic industry is developing day by day and introducing many advanced treatments to facilitate people in their bad times. 
Although, if you heard about hair transplanting treatments for enhancing the look of the head then a piece of good news for those men for the transplantation of irregular beard. Yes, of course, it is a possible and successful treatment option for improving the beard. This blog post will cover all information about How to say goodbye to a patchy beard for good. Also, you will know about the procedure, candidacy criteria and results with benefits. 
Hair Transplanting For Patchy Beard:
According to SKN cosmetics, we design this treatment option for addressing those men who feel awkward about having empty spots between the beard due to stress, due to hormonal problems or cause of any injury. It is necessary to have a consultation session with your dermatologist, he/she will examine the affected area of the beard and recommend you a suitable method for it. There are two main methods which are performed for improving the patchy beard, mentioned as below with little details: 
PRP Therapy:
The process of PRP therapy stands for platelet-rich plasma, it is produced by undergoing the candidate's own blood and injected into the treated area. It is minimally invasive and effective results will be obtained in it. The concept of performing this method is to help encouraging stem cells in the treated area and boost up healthy hair growth. There will be no healing process in it and you can continue your daily routine.   
The procedural steps are simple and easy, it is performed as the practitioner will extract the blood from the candidate's arm and put that blood container into the centrifuge. A working centrifuge is to keep spinning the container and after few minutes, the plasma will be separated. After this process, the plasma will be injected carefully at the treated area of the jaw and face. 
As in results, different people obtained results a different time. Some patients observe the new growth with 2 to 3 month and some of them still need to wait for 5 months to notice the difference. For obtaining accurate results, this treatment may require multiple sessions. 
Beard Transplanting Process:
A beard transplanting method is a more effective and successful treatment. In this procedure, both FUE and FUT methods are used to perform for enhancing the uneven patchy beard, the method will be decided before the procedure and according to the choice of candidate. It is a surgical approach and ideal for those men who need to modify the thin and unattractive beard accurately and naturally. Whereas this process requires a healing period and the patient will take a week off for it. 
The procedure is performed by an experienced dermatologist because it is a very delicate procedure. It is performed as the practitioner will inject local anaesthesia on both sites and extract healthy follicle units or extract a thick strip from the backside of the scalp. Then, these will implant on the patchy beard area carefully and following the desired shape of the candidate. The duration of the procedure depends on how many grafts a patient needs in a beard. 
After the procedure, it is necessary to follow the prescribed aftercare instructions for obtaining the optimal results. The candidate will notice natural hair growth after 2 to 4 months. 
The Benefits:
After knowing all about How To Say Goodbye To a Patchy Beard For Good? there are many benefits of having these treatments to handle a patchy beard. These are mentioned below: 
The beard will be improved.

 

Natural hairs will grow.

 

Both treatments are safest and effective.

 

It will boost up self-confidence.

 

The empty spots will be filled.

 

The face feature will look complete.

 
Candidacy Criteria:
It is necessary to fulfil the candidacy criteria for patchy beard treatments. Your surgeon will examine the affected area and recommend a suitable option for treatment. To fulfil the criteria, it is required that a candidate must be above 20 age, the candidate must have a healthy donor site for the extraction of follicle units and the candidate should be agreed on the procedure steps and aftercare instructions. 
Why choose us? 
The SKN cosmetics clinic is the name of excellence who perform all type of hair transplant treatment very carefully and skillfully. We also perform transplanting methods for treating the bald scalp, forehead correction, eyebrows alignment, eyelashes and many more. We deliver long-lasting results and an effective look to undergoing candidate and promised them to give a satisfying appearance.