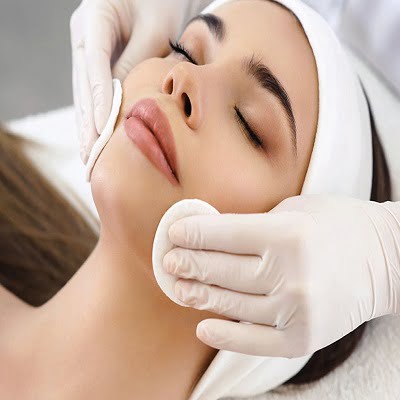 Nowadays, we are busy and don't care about our skins. From inside, it gets dry, dull and unwanted breakouts come that makes the facial appearance unpleasant. On the other side, acne is one of the common issues that every single man or woman is experiencing. Some people have a lot of acne scars and some of them have light scars and they prefer a suitable treatment option according to their acne scar type. 
However, there is an advanced and most demanding cosmetic treatment that provides an amazing effect on skin like reducing fine lines, fixing dull and dry skin, improving skin texture and tone as well as reducing acne scars. In this blog post, we will define all about Do Hydrafacials Help with Acne Scars. So, keep reading! 
About Hydrafacial:
The most demanding and advanced cosmetic procedure that provides a lot of benefits in just one treatment is known as hydra facial. It has only a few simple steps like cleansing, exfoliating, peeling, extracting and antioxidant serums as well as it will remove all the impurities from your skin. Also, it improves several programs of skin as it is a highly effective procedure. The results will be immediate and make your skin smooth, fresh and new. Moreover, it can be performed in multiple sessions if a person wants desire outcomes. It doesn't have any complications and downtime. 
How Does It Work?
According to SKN cosmetics, it will be performed by board-certified and experienced practitioners and at the clinic. There are simple 4 to 6 simple steps that will perform accordingly and takes approximately 30 minutes only without having any downtime. 
It will start with cleansing for removing the impurities of dead skin cells. After that, a chemical peel will be applied that will not cause any burning and stinging. Then, the extraction step will be performed for sucking the dirt and unwanted particles inside the skin pores. In the end, antioxidants and a serum mask will be applied for moisturizing and nourishing the skin. 
Therefore, you can go home after the procedure and it is necessary to take good care of your skin as the practitioner will prescribe you aftercare instructions and guide you if you require another session. 
Its Results:
The results of the best hydra facial in Islamabad will be effective and immediate as it will make your skin smoother than before and provide you with a naturally fresh look. Also, outcomes may vary from person to person and it also depends that how many sessions you require for getting the desired look. However, the complete results can be seen in 2 to 4 weeks and if you need a more perfect look then go for other sessions. So, choose an expert practitioner that performs your treatment accurately and guide your aftercare instructions according to your skin condition. 
Is It Effective For Acne Scars?
As you know, it is the best option for all types of skin problems but there are many people who ask that Do Hydrafacials Help with Acne Scars? Yes! Of course, it is effective for acne scars as well. Exfoliates and chemical peeling are two effective steps that can reduce the appearance of the scar but sometimes it require multiple sessions for getting desirable results and obtaining naturally clear skin. Moreover, if you have active acne then fixes it first and then goes for removing the scar. 
Other Alternatives For Acne Scars:
At SKN cosmetics, hydra facial is performed for multiple skin problems like dull skin, fine lines removing, blackhead or whitehead removing as well as reducing acne scars. Sometimes, when our experts examine your facial condition and scar type then we try to give you the best option for providing you desirable look for a long time. However, there are several treatment options that are also used to perform for reducing acne scars, mentioned below: 
Laser therapy.

 

Chemical peel.

 

Steroid injections.

 

Dermabrasion.

 

Botox.

 

Surgical treatment.

 
Therefore, these are the alternative for removing Permanent Acne Scars Treatment and if you want to get these options with hydra facial then you can also choose two procedures for making your skin attractive.  
All Summed Up!
Generally, hydra facial is an ideal option for not only reducing acne scar but a lot of skin abnormalities can be treated by this amazing treatment. If you want to get a lot of benefits in just one procedure then you can consult SKN cosmetics for it. Our experts will deliver amazing results and provide complete services for making you satisfied.