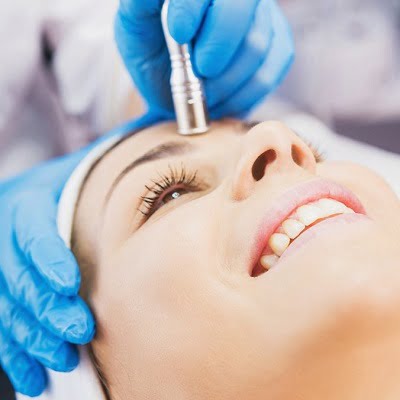 IV drip in Islamabad refreshes your life, adds fuel, and energizes you on this Eid ul Adha, as a huge discount awaits you at SKN Cosmetics Islamabad. Taking care of our body is a primary duty of everyone, especially in today's busy lifestyle, which has added significant pressure. We cannot refrain from these commitments, but amidst this, we should not ignore the self we have been blessed with.
Intravenous (IV) drips in Islamabad, or IV therapy in Islamabad aims to dispense a solution containing nutrients, minerals, and essential vitamins into our body to address the specific needs of a particular person. This is a customized option to rejuvenate the entire body, including its immune and digestive systems. Primarily, this procedure is performed to hydrate and rejuvenate the activities and functions of the body part. It is a seamlessly easy procedure with remarkable advantages.
IV Therapy Procedure in Islamabad:
At the start, a professional consults with the patient asks about his medical history and goals, and, based on that, assesses specified requirements for particular objectives. The actual process seems relatively easy, and the professional inserts a needle into a vein primarily in the arm to inject the tailor-made and customized solution into the body. The administration of the solution this way allows direct absorption and quick absorption of the solution in the body, leading to rapid results.
Benefits of IV drip in Islamabad:
This approach is useful to hydrate and maintain the body's overall well-being. The insertion of essential elements into the body enhances energy and makes the body healthy and strong.
The solution of fluid is delivered directly into the bloodstream, making a person feel rejuvenated and fresh
It ensures direct absorption of nutrients which is quite beneficial, especially for people with compromised digestive system
It strengthens the immune system of the natural defense system of the body
It helps to optimize performance without any distinction. But if you are an athlete, you cannot ignore its benefits
Not only does it make the body strong and sound, but it also improves the skin conditions and adds charm and shining
Its results are quick, and there are no significant side effects of taking an IV drip in Islamabad
The solution can be made based on an individual's needs and aspirations.
Side Effects:
Can damage blood vessels
A patient can feel mild swelling or inflammation
Postoperative Care:
Postoperative care is very important to keep optimal results and reduce the possibility of any side effects.
If you feel redness, swelling, or warmth on the site, then consult with your practitioner
Keep the treated place clean and dry, and do not touch it without washing your hands
Do not apply any moisture without consulting your practitioner
Avoid sudden movements, as they can lead to complications.
Cost of IV Drip in Islamabad:
The cost of IV drip in Islamabad depends on factors such as a patient's requirements, reputation, location of the clinic, etc. But to your surprise, this Eid, you are going to have a discounted price for your IV therapy. It means you will be enjoying Eid at your fullest cost-effectively. SKN Cosmetics Islamabad is offering a discounted price for this treatment. Now, you can get your IV therapy done at only PKR 81,000 as we have dropped the cost from PKR 90,000 because we understand the impact of inflation and unprecedented price hike. That's why we have decided to give our potential client an Eid discount of about PKR 9000.
Book Your Appointment:
IV drip in Islamabad rejuvenates, adds freshness, and fuels the functioning of the body. This Eid, you can avail a discounted IV therapy at SKN Cosmetics Islamabad. So, what are you thinking now? Pick your cell phone and book your slot to unleash your real self of you.