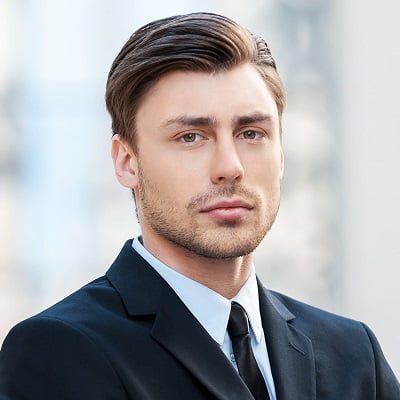 Around the globe, 60% of men and 40% of women experiencing hair fall problems and undergoing hair-related treatments. The Hair Transplant Islamabad as well as hair restoration, is getting very common procedure nowadays. Still, many people are unknown to its benefits and results. Due to this, they asked the frequent question Is Hair Transplant Safe in Islamabad Pakistan? 
Of course yes! It is an effective and safest treatment if it is performed by experienced, qualified and expert surgeons under full concentration. No one wants to be treated by an unprofessional or unknown surgeon for his/her hair-related problem.
Why choosing Us?
The SKN cosmetic clinic in Islamabad is well-known for their successful surgeries and by their experienced surgeons. The best centre for hair restoration treatments performed the safest surgeries for delivering effective results. Our priority is to build trust and make our client satisfied so that's how he/she will come frequently for other treatments.
We performed hair transplant treatments according to the patient's need and which method is suitable for the candidate. That is why we aligned an initial session for the candidate before treatment. All the procedure carried out under the safe environment and full of concentration.
Our Surgeons:
For hair restoration, Dr Naveed and Dr Zahra are the experts in their work. They are qualified and experienced specialist for hair transplant. They have skills to handle the problems like baldness, hair thinning and alopecia and they target the depth of the issue and cure it with effective ways.
So, our practitioner performs safe surgeries and they can convert your hair problems into your long term happiness.
The Hair Transplant:
The very common surgery all over the globe, the hair transplantation usually performed for those who want to add volume, enhance their personalities, experiencing alopecia and baldness. There are several types of advanced techniques for hair implanting that are effective for candidates. Some hair restoration treatments are as following:
FUT procedure.
PRP injections.
2500, 3000, 3500 & 5000 hair grafting processes.
These are the advanced techniques and researchers are still working on new techniques. Hence, all above-mentioned techniques are safe and effective for a long period.
The Results:
According to SKN cosmetic, we deliver the miraculous outcomes and it lasts for long-lasting. The results may differ from patient to patient and different hair methods gives different outputs. The outcomes are never completely predictable. Some of the patients may be obtained in less time and some of them may get full results after months. The before and after photos might be taken for showing the outcomes. The complete results will be shown in 6 to 12 months.
After obtaining the effective results, no one will ask the question about Is Hair Transplant Safe in Islamabad Pakistan. 
The Benefits:
There is a huge number of advantages for having the safest hair restoration treatment. When a candidate undergoes to such treatments, they achieve the goals according to their desires. Few of them are as follows:
Enhance the volume.
A solution for baldness.
Self-confidence will boost up.
It is a natural process.
Aftercare:
The aftercare is important for maintaining the appearance of hair. The aftercare instruction will be provided by your specialist and according to your hair condition. As in any surgical procedures, sometimes minor infection may occur but the practitioner will prescribe the medications. Few other instructions for hair treatments related are:
Do not go out in direct sunlight.
Avoid to sleep on the side of the treated area.
Don't consume blood thinners, it will slow down the recovery process.
If you feel severe pain, consult your specialist.
Cost:
The average cost is different from patient to patient. Different procedures have different prices. There are some factors which affect the cost:
The experienced specialist.
The reputation of the clinic.
The technique for hair.
Location or area of the clinic.
Anaesthesia and medication.
Medical tests and reports.
Further, if someone needs to know more information about cost factors, feel free to contact us. Our guiding team will discuss all the information related to your queries.
Consultation
If you are still confused about Is Hair Transplant Safe in Islamabad Pakistan, don't hesitate to consult SKN cosmetic for your queries. We are here to answer you!