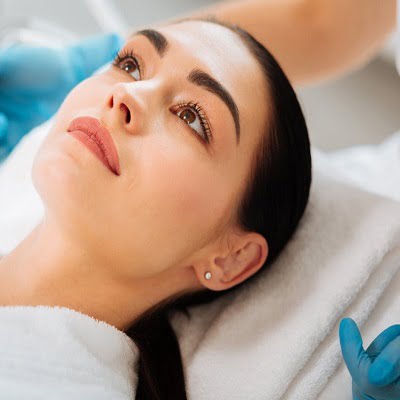 Your skin is a very important and sensitive organ that can be affected by pollution, direct sunlight and internal health issues. It is a very common fact about people that they don't take care of their skin and some of them get skin pigmentation which becomes Melasma from time to time. Such conditions are harmless but in can affect the quality of life.
However, advanced dermatology has introduced many skincare treatments that can fix several skin problems. Many female and male candidates ask about Is Hydra Facial Good for Treating Melasma in Islamabad. So, take a moment and read this blog post to know about hydra facial complete information.
To know About Hydrafacial:
A simple skincare treatment that is used to perform for eliminate skin impurities and to treat several conditions and concerns is known as hydra facial. It is a process of 3-in-1 cleansing, exfoliating and hydrating the skin. Hydrafacial treatment is also known as a customized designed facial treatment for both men and women and it can treat different skin concerns. Moreover, you can have this treatment after every 3 to 4 months for making your skin smooth and glowing.
How Does It Work?
According to SKN cosmetics, it is an in-office procedure that is performed by a skillful practitioner. The process of hydra facial will starts with clearing your skin from dirt and makeup and perform these steps as Cleansing, exfoliating, hydrating and nourishing your skin. Masks and serums will also be applied for giving a glowing tone and texture to the skin. The vacuum type of device is used for extracting the debris from pores. Lastly, apply the moisturizing serum with antioxidants. However, the treatment duration will be 20 to 30 minutes as it depends on the candidate's condition and requirements.
What Skin Conditions Can Be Treated By hydra facial?
Generally, there are a lot of skin conditions and concerns that are treated by hydra facial. However, common skin conditions are mentioned below:
Sunspots
Freckles
Dryness
Dark pigmentation.
Melasma
Wrinkles and fine lines.
Blackheads and whiteheads.
Hyperpigmentation
Anti-aging concerns.
Other skin impurities.
What To Expect in Results:
After getting the facial treatment, you will notice an instant and satisfying outcome. This treatment will eliminate dirt and pigmentation from your face and give you naturally glowing skin tone and texture. The results may last for 3 to 4 months if you take good care of your skin. Otherwise, you can get maintenance sessions every after 3 weeks. Moreover, follow your practitioner's aftercare instructions for taking good care of your skin accordingly.
Is It Good To Treat Melasma?
Apparently, many people ask the frequent question about Is Hydra Facial Good for Treating Melasma in Islamabad? Melasma is one of the harmless skin pigmentation conditions that appear in dark symmetrical patches.
According to our experts, yes! Hydrafacial is one of the effective and workable treatments that can be a good option for treating melasma. Melasma will be treated with salicylic acid which is utilized with a combination of serums that are highly rich in antioxidants for reducing the condition of pigmentation. This treatment works gently resurfaces the skin and improves the overall appearance of the face.
Moreover, if you have severe issues of melasma which is not reduced by hydra facial then you can have Chemical peel and laser skin resurfacing therapy for getting long-term results and noticeable effects. It is necessary to consult with your skin practitioner who will guide you according to your skin type and expectations.
A Note From SKN Clinic!
Therefore, if you have any type of issue on your face or any part of the body which is making you embarrassed or affecting your quality of life then hydra facial will be the best option for you. On the other side, melasma is a treatable condition and completely reduces its appearance of it. So, don't wait and book your appointment with us. Treating your skin with an effective treatment is our priority!