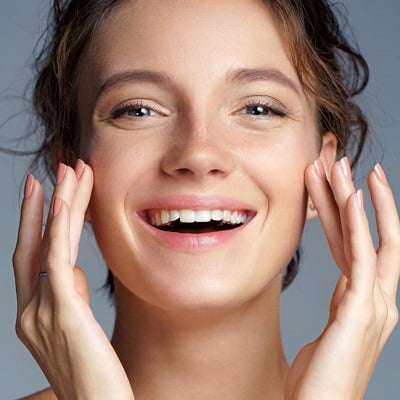 In the pursuit of enhancing one's physical appearance, plastic surgery in Islamabad has become an increasingly popular option for both men and women. Among the many destinations for aesthetic treatments, Islamabad has emerged as a hub for top-notch plastic surgery clinics.
In this blog, we will explore all about Plastic Surgery Skin Clinic, renowned for its exceptional services catered to both men and women. So, take a moment and read the following details.
Aesthetic Excellence:
The SKN Cosmetic Clinic is a leading establishment, dedicated to providing comprehensive and cutting-edge solutions for various cosmetic concerns. With a team of highly skilled and experienced plastic surgeons, dermatologists, and aesthetic practitioners, the clinic ensures a personalized and professional approach to every patient's needs.
Advanced Technology and Techniques:
The clinic is equipped with state-of-the-art technology and the latest advancements in the field of plastic surgery and dermatology. The surgeons and staff stay updated with the most recent techniques, ensuring the highest level of precision, safety, and effectiveness in every procedure. From non-invasive treatments to complex surgical procedures, the clinic offers a wide range of options to address various cosmetic concerns.
A Diverse Range of Services:
We offer an extensive array of services tailored to the unique needs of both men and women. Some of the popular treatments include:
Facial Rejuvenation: The clinic provides facial rejuvenation procedures such as facelifts, Botox injections, dermal fillers, and chemical peels, helping patients achieve a youthful and refreshed appearance.
Breast Augmentation: Whether it's for aesthetic enhancement or reconstructive purposes, the clinic offers breast augmentation procedures, including breast implants and fat transfer, to help women achieve their desired breast size and shape.
Body Contouring: Men and women seeking body sculpting and contouring options can benefit from procedures like liposuction, tummy tucks, body lifts, and Brazilian butt lifts, among others, to achieve their desired body shape.
Hair Restoration: The clinic specializes in advanced hair transplantation techniques, helping individuals combat hair loss and restore their natural hairline and density.
Skin Treatments: From acne treatments to scar revision, the clinic offers a range of skin treatments, including laser therapy, microdermabrasion, and chemical peels, to address various dermatological concerns.
Patient-Centric Approach:
At SKN Cosmetic Clinics Islamabad, the patient's well-being and satisfaction take center stage. The team of professionals ensures that every patient feels comfortable and well-informed throughout their journey. From the initial consultation to post-treatment care, they provide comprehensive support and guidance, fostering a positive and caring environment.
Emphasis on Safety:
Safety is of paramount importance at our clinic. The clinic adheres to strict safety protocols, maintaining a sterile and hygienic environment. The surgical procedures are performed in state-of-the-art operating rooms, equipped with advanced monitoring systems and staffed by experienced anesthesiologists.
Success Stories and Testimonials:
The clinic has garnered a reputation for delivering exceptional results and achieving high patient satisfaction. The success stories and positive testimonials from both men and women who have undergone treatments at the clinic serve as a testament to the expertise and professionalism of the staff.
Accessibility and Convenience:
The clinic is conveniently located, making it easily accessible for patients in and around Islamabad. The clinic provides a warm and inviting ambience, ensuring a stress-free experience for patients throughout their visit.
The Bottom Line!
For individuals seeking plastic surgery or aesthetic treatments, our clinic stands out as a premier destination. With its commitment to excellence, cutting-edge technology, and a wide range of services tailored for both men and women, the clinic offers transformative experiences and helps individuals achieve their desired aesthetic goals.
Whether it's facial rejuvenation, body contouring, or skin treatments, the clinic's skilled professionals provide personalised care and ensure that patients leave with enhanced confidence and satisfaction. So, don't waste your time and book your appointment right away!