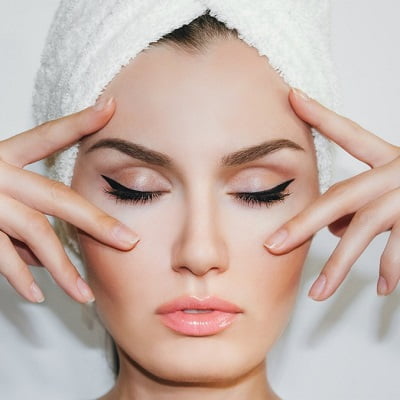 To look beautiful and young is a dream of every man and woman. But we can't stop nature; at a certain age, we all get aging signs, saggy skin, and wrinkles on our faces. Now you can have a facelift cosmetic procedure without undergoing surgical methods. There are several Key benefits of Non-surgical facelift in Islamabad procedures that you must know. So, that is how you will know how effective it is. 
Read this blog post to explore the amazing and topmost benefits of facelift treatment in Islamabad that is non-invasive and can change your facial appearance. Continue reading!
An Overview of Non-Surgical Facelift:
The skin on your face might be temporarily renewed, firmed, or plumped with a nonsurgical facelift procedure. Large incisions (cuts), general anesthesia, or an overnight hospital stay are unnecessary. The majority of nonsurgical facelifts combine minimally invasive and nonsurgical methods.
The appearance of your facial skin is improved using noninvasive or minimally invasive procedures during a nonsurgical facelift. Dermal fillers and fat injections enhance volume for a smoother, younger appearance.
Topmost Benefits Of This Procedure:
Generally, there are countless amazing Key benefits of Non-surgical facelift procedures for those who get it for an effective outcome. Some major and common benefits with details are mentioned below.
Long-Term Effect –

The results of many of the products used in a non-surgical facelift will endure for a long time. You can seem younger for six months to a year without worrying about the requirement for more fillers

Cost-effective solution –

Even if your budgets are tight, you can still benefit from this wonderful therapy because non-surgical facelifts are significantly less expensive than their surgical equivalents.

Not even a Scar appears –

While the visibility of scars will depend on the specific operation and the surgeon doing it, a non-surgical facelift eliminates this concern. There are injections, and they recover rapidly enough that no one notices.

Better Results –

A non-surgical facelift can produce better outcomes due to the other lifting and reshaping techniques available. Where you need assistance the most is the main focus. While booking your appointment, you can look into several additional procedures.

Quick recovery period –

One of the main benefits of a non-surgical facelift is the quicker healing period you'll have after. Results may be visible shortly after the procedure is finished, depending on the injected substance. The swelling is minimal to undetectable. Thus, the individual can resume their regular activities the next day. Recovery from a conventional facelift surgery could take six weeks or longer.

There will be no severe pain –

With a non-surgical facelift, there is minimal discomfort. Some local anesthetic is utilized, but it only causes a slight pinch when the needle is inserted. The dread of pain is gone because there are no incisions or stitches.

Reduced Infection Risks –

If you went to a skin specialist for a facelift, a vast list of surgical problems would be examined. This covers bleeding, clotting, and infection. This non-invasive facelift option reduces the chance of infection significantly because no incisions are required.

Suitable for anyone –

last but not least, one of the biggest benefits of this treatment is that it is suitable for every man and woman, young or old. It may not be suitable for only a few types of people, but most specialists recommend this procedure to every candidate. So, it can provide you with effective and amazing results. 
The Bottom Line!
Therefore, there are a lot of benefits to this non-invasive facelift treatment. If you want to get all these benefits and look younger, then feel free to consult the SKN Cosmetic Clinic. The experts will perform your treatment accurately and give you desired results.