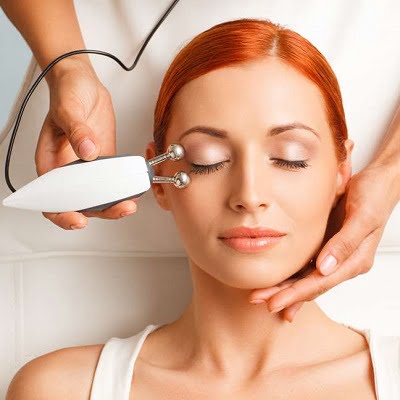 It is difficult to stay young for the rest of your life. Every individual, at some time, will develop fine lines, wrinkles, crow's feet, sagging skin, and pimples, among other indications of ageing. Fortunately, successful skincare treatment can help patients manage such symptoms. Although surgical treatments exist, most people desire non-invasive approaches to the ageing condition. We provide Radio Frequency Treatment in Islamabad, Rawalpindi & Pakistan at SKN Cosmetics for a therapeutic regimen with such difficulty. There are no risks of problems or significant adverse effects. It gives the finest skin tightness advantages concerning skin rejuvenation.
Good Candidate:
Whenever patients fulfill the specified requirements, they are indeed a good candidate for such Radiofrequency (RF) procedure.
You're looking for a non-surgical, non-invasive skin tightening or rejuvenating procedure.
You're in excellent physical and mental shape.
You have wrinkles, expression lines, freckles, and other signs of ageing.
Some parts of your body contain additional fat pockets.
You wish to achieve supple and firm skin in a short period.
You want to get rid of acne scars or cellulite without having to go under the knife.
Treatment Works:
Radiofrequency Treatment in Islamabad is a safe and efficient anti-ageing therapy that may be used on a variety of body areas. It's a well-liked therapy for the face and neck. It can also assist with sagging skin on the abdomen or upper arms.
Regarding body shaping, certain specialists recommend radiofrequency procedures. They could also use it for vaginal rejuvenation, which tightens the fragile skin of the private parts devoid of multiple surgeries.
Privileges:
Ageing effects can be overwhelming and can become one of the anxiety triggers. Considering this fact radiofrequency treatment has offered many privileges like:
Tissue re-modelling occurs.
It rejuvenates the skin and restores its lost radiance.
The cellulite look is improved.
Additionally, it aids in fat loss and improves body shape.
Anti-ageing therapy that isn't invasive
The amount of collagen produced has risen.
Without an outage, you can heal soon.
When contrasted to many other procedures, it's indeed effective and has minimal negative impacts.
Outcome:
Radiofrequency Treatment is a non-invasive procedure performed in the office by some physicians. The majority of individuals will see immediate improvements in their skin tightness. In the days after the therapy, further outcomes are shown. The skin is noticeably smoother, and muscular tone is apparent as well. Explicit treatment is usually necessary. Typically, one week until you've had a total of 4-8 treatments. Our experienced team will give the patient's a schedule ahead of time enough that people keep in mind how and what to exactly anticipate.
Preparation:
High-frequency wave's treatment has certain side effects and to avoid any harm physicians recommend pre-procedural care to candidates that are must to follow. Include:
At least 3-4 weeks before a procedure, prevent direct sun exposure.
Stop using topical ointments on your skin.
Get a good night's sleep the night preceding your procedure.
Before going to the clinic for treatment, remove any makeup, including lotion or cream.
Well before the procedure, stop taking any anti-inflammatory medications.
During the initial appointment, speak to your doctor concerning the health information.
Procedure:
The radiofrequency treatment stimulates collagen formation in the skin, which helps to reduce wrinkles, acne scars, enlarged pores, stretch marks, and sagging skin. Using a specialized instrument, radio-frequency radiation is transmitted into the dermis layer of your skin. The specialist ensures that the process does not damage the skin's top layers throughout the treatment.
Cost:
Radio Frequency in Islamabad is classified as an optional cosmetic dermatological therapy, thus it is not insured.
The cost of RF treatment is determined by the form of treatment performed as well as the region of your skin to be handled.
After Procedure Care:
If you suffer redness or itching on the treated area after the treatment, apply a cold compressor to reduce it.
Even during the healing period, prevent extended sunlight exposure and use wide-ranging sunscreen whenever heading out.
Scabs should not be picked, touched, or scratched so they will leave markings.
To keep your skin moisturized, use a lotion.
Recovery:
Swelling, bruising, and tingling sensations in the treated area are possible after radio-frequency therapy. Really shouldn't sweat, they're only transient and will vanish following 3–4 days of therapy.
Book an Appointment:
You must be extremely cautious while selecting a physician that specializes in doing this procedure. When it comes to Radio Frequency Treatment in Islamabad, Rawalpindi & Pakistan, seek a dermatologist who is trained and knowledgeable. This operation is carried out by SKN Cosmetics qualified specialists. Fill out the consultation form on our website to schedule a free consultation with our expert. In comparison to other clinics, we provide RF therapy at a lower cost.