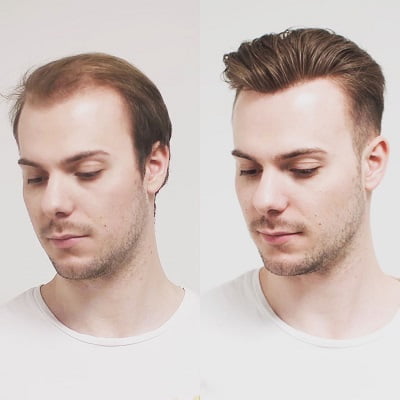 In the world of medical science, there are a lot of people who are experiencing hair treatments and many people are still finding the best treatment and surgeon for their hair treatment. It is hard to find an expert because it is your main concern.
It is a human nature that a person can't trust to a temporary one for his/her health-related issue. Firstly, the experience of the surgeon will be check and the skills. Most of the candidates expect effective results and experienced practitioner. So this article covers Leading Hair Replacement Specialist in Islamabad Pakistan. We will help you to clear your this query into an understood answer. Read more for further information.
Our Hair Replacement Surgeons:
For hair transplantation and replacement, our well-known surgeon Dr Naveed performed the best surgeries in his whole record across Pakistan. He has expertise in cosmetic treatments and hair restorative procedures. As well he has talent and amazing skills for making the patients feel confident, comfortable, and achieving their desired outcomes.
Our surgeons are specialists in hair replacement, and well trained who can convert problems into happiness. Such hair problems include; baldness, hair fall, thin hair, alopecia, and many other issues. So, both expert surgeons can perform any hair related treatment with high quality and with a helpful team.
Hence, our experienced specialist in Pakistan's leading hair replacement surgeon are famous for their performance. If you're still want to know more about our surgeons then visit us. They both specialists will guide you the best.
The Techniques:
According to hair replacement in Islamabad, our expert practitioner wants you to have an initial visit for reviewing your hair problem condition. After examining your hair problem condition and medical history, they will suggest you the best and suitable solution to make your appearance impressive.
Our specialist performed all type of hair replacement treatments and the most performed procedure according to the patient's requirement are as following:
These treatments are performed as which is suitable for a candidate. Different patients have different issues of hair and the procedure are also different from each other.
Results:
As mentioned above, Dr Naveed is the Leading Hair Replacement Specialist in Islamabad Pakistan, provide the long-lasting and effective results to our patients. The miraculous outcomes bring happiness, confident and modified personality individually. The result may differ from person to person. Some of them achieve high results in less time and some of them might obtain after some time. All techniques of hair replacement deliver outstanding results.
Our specialist might ask you to take a before and after pictures for showing results and satisfying their patients.
Cost Factors:
Generally, the cost of hair replacement therapy is not the same, some techniques have different price rates and some of them have different rates according to the duration of procedures. The pricing of such treatment effect on several factors:
The hair replacement specialist fee.
The experience of a specialist.
The technique used.
Location of the clinic.
Medications and session's requirements.
Further. If you want to know more about cost-related queries, feel free to contact us. Our guiding team will provide informative details to our clients.
Consultation:
If you want to know more about Pakistan's Leading Hair Replacement Specialist in Islamabad Pakistan. Don't hesitate to consult us, we will provide you with the best and guiding information.