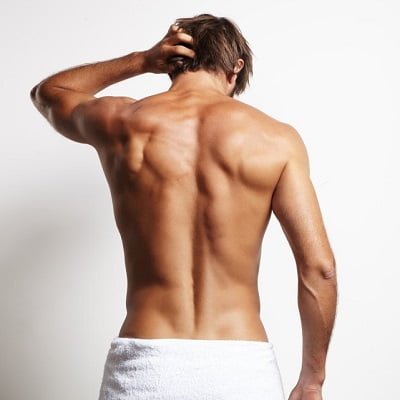 After extreme weight loss, different areas of the body leave saggy skin and make your physique look unattractive and embarrassing. Some areas can be hidden with clothes but the arms or backside cannot be hidden. So, it is better to get yourself a cosmetic procedure that will give you amazing effects – Liposuction.
In this blog post, we are going to discuss about Lipo for Arms and Back in Islamabad which includes its introduction, working, results and efficiency. So, continue reading!
What is Lipo Surgery?
A surgical procedure that is used to perform by eliminating fats from the body is known as lipo surgery. It is also called liposuction and plastic surgery which can give you amazing effects. The aim of the procedure is to reduce the fats and contour the area effectively. Moreover, It is suitable for every man and woman who wants to get contoured specific body areas like shoulders, arms, chest, back, upper or lower abdomen areas, buttocks, love handles or legs.
How Does It Work?
According to the SKN clinic, the plastic surgeon will mark the area and inject local or general anesthesia. The surgeon will make the incision by inserting the tube that will move under the skin for destroying the fat cells. After that, the liquid of that fat will extract from an incision and will be closed with stitches. The total duration of the surgery will be 2 to 4 hours as it depends on what body area is treating. The recovery may take 3 to 4 months for proper healing. You should understand that this treatment isn't a solution to obesity.
Lipo For Arms & Back:
In general, lipo surgery for arms and back can be performed easily. As mentioned above, both body parts are treatable because the arms and back cannot be contoured by any other procedure. Liposuction in Islamabad is a good option for both arms and back area. After the surgery, you will get a contoured arms shape and straight back without any complications.
However, for arm liposuction, the areas will be the upper arm, lower arm, and underarms, elbow and hands area. For back liposuction, the areas are upper and lower back, mid-back, franks, bra roll and love handles.
The Results:
After the surgery, you will get effective, satisfying and long-lasting results. it may require 3 to 4 months for proper healing and once the area is recovered properly, you can notice the contoured body area. so, always choose an expert plastic surgeon who performs your surgery accurately and perfectly. Moreover, take good care of your body and diet.
Is It Effective and Safe For Arms and Back?
Yes! Of course, liposuction is effective and safest until it's in the hands of an experienced plastic surgeon. If you follow your surgeon's aftercare instructions properly then you may not feel any major side effects. Otherwise, minor swelling, redness and pain you may feel so use prescribed medications like pain killers and antibiotics to prevent of pain and infection.
How Will Cost Calculate?
Generally, the cost of Lipo for Arms and Back in Islamabad isn't the same. Both areas for lipo surgery are charged differently. Also, it is a surgical procedure that cannot be performed at cheap rates so you may need to consult with our expert plastic surgeon who can guide you.
However, there are a few factors that can affect the cost of the treatment like choosing an experienced surgeon's fee, location and reputation of the clinic, size of the area and other additional charges. Further, you can call us or visit us anytime for getting more information.
All Summed Up!
To make your arms or back areas even more contoured and eliminate the fat packs then liposuction is the most effective and best solution that will provide you with long-lasting and satisfying results. so, feel free to consult us, we are here to give you an amazing experience!