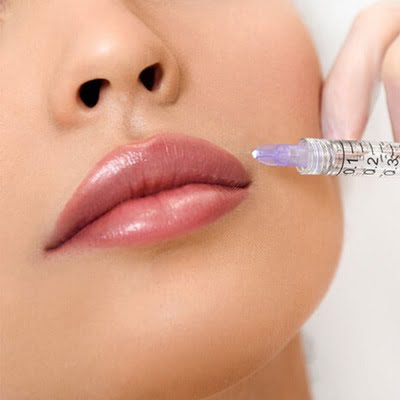 Nowadays, both men and women are conscious of pale lips. Darken lips can't be hidden or concealed, and it ruins the appearance of the face and looks like a scar on the beauty. If you are one of them who is experiencing such types of issues, then you need to get a Lips Color Treatment in Islamabad Pakistan. It is an ideal treatment for all types of people who want to get natural pink lips, lightening up, and many more.
At our clinic, we are offering a variety of treatments for Lip Augmentation. In this blog post, we will cover its causes, treatments, outcomes, and aftercare. So, keep reading!
What Are The Causes?
There are a lot of causes of darkening lips as they can be the result of hyperpigmentation, and some of the common causes are mentioned below:
Too much exposure to direct sunlight
Cause of dehydration
Smoking cigarettes
Chemotherapy
The reaction of makeup products
Having a lip-sucking habit
Deficiency of vitamins
A lot of fluoride usage
Treatments Options:
According to SKN cosmetics, there are various treatments used to perform lip whitening by our professional specialists as they are experts in using advanced technology. As a result, we provide satisfying results and suitable treatments. There are some common treatment options mentioned below:
Injectable Procedures:
If a candidate wants to make the lips pink, bright, and glowing, then some injections are used. Also, these injections will improve the volume of dull lips and make them a proper shape. After that, the candidate will get good pink color lips as a result, and it may require multiple sittings with time.
Peel Process:
It is a process that will gently moisturize the darken lips with a chemical peel procedure. The results of this effective treatment will be satisfying and make your lips bright and naturally pink. However, it also requires multiple sittings for getting more accurate outcomes.
Laser Treatment:
The most recommended treatment option is the laser process, which will improve your lip color very smoothly. It will perform at the clinic by an expert practitioner with local anesthesia. The laser will move smoothly around the lip areas and break down the melanin deeply. However, it will require multiple sessions for accurate results.
Therefore, these effective options for treating dark lips are beneficial and safest; your practitioner will recommend you according to the suitability. The average time of all procedures is 20 to 40 minutes per session.
The Outcomes:
The results of Lips Color Treatment in Islamabad Pakistan are dramatic and satisfying. An undergoing person will notice changes in the color of lips or after taking multiple sessions. The laser treatment will provide long-lasting outcomes. For obtaining desirable outcomes, you need to choose a professional practitioner for your treatment and take good care of lips in the future.
How to Take Care in the Future?
After the procedure, it is vital to take care of the treated area and for the future. Your practitioner will prescribe you some post-care instructions to help you in your healing process and make your lips natural. A few common guidance are mentioned below:
Use the prescribed gel for redness.
Use a moisturizer for effectiveness.
Drink plenty of water for hydration.
Whenever you go out, use sun-protecting cream.
Do not smoke or drink alcohol.
All Summed Up!
If you want to make your lips bright, glowing, and pink, please consult us for amazing services and effective treatments that will make you look different and natural. You will get natural and dramatic results after the procedure. We are looking forward to making your look beautiful