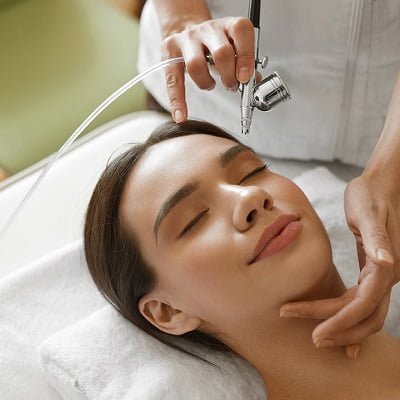 If you are into skincare, Oxygen Facial is a name that you must have heard. It is a relatively new idea that has been gaining a lot of attention in recent years due to its fantastic results. The procedure simply works with Oxygen being introduced directly to the skin. Some other serums for the health of the skin can be added. In Dubai, skincare facilities like Skn Cosmetics are offering treatment at all their locations.
While you may be undecided about whether to opt for this treatment or not, keep in mind that a large number of A-List celebs are taking advantage of this treatment to keep themselves looking young. That is right! From the Royals to singers to Hollywood's favorite actors, everyone is on the list. Let's take a closer look.
We start off with Hollywood's leading man Brad Pitt. The 52-year-old actor has a long list of blockbuster movies. His charms have won over millions of ladies around the globe. The actor is married to another top name in Tinsel Town, Angelina Jolie. It is suggested that Brad Pitt who keeps on looking younger by the day is making good use of Oxygen Facial. That says something about how good this treatment is.
Not too long ago, the world was caught up in the Royal Wedding frenzy as Prince Williams got married to Kate Middleton, the Duchess of Cambridge. The couple now has two adorable kids. Kate was the main focus of the media on her big day as she looked stunning with glowing skin. It is rumored that she had an Oxygen Facial a few days before the marriage to look her very best. It's pretty safe to say that her choice of facial was spot on.
Jennifer Lopez certainly needs no introduction. The Latina has been singing and acting her way to the hearts of millions of fans around the world. She is also known for her beauty. Even in her late forties, Lopez is looking stunning as ever. Jennifer is a known Oxygen Facial person and it may well be the secret behind her ageless beauty.
Jennifer Aniston is known for her cute smile and her show Friends where she was charging a sum of one million dollars per episode. While she may be remarried after her divorce with Brad Pitt, she too uses the same Oxygen Facial as him to counter the unwanted signs of aging. By the looks of it, it is a pretty smart choice, to say the least.
So if you're looking for a Laser Treatment that really works, talk to your doctor about Oxygen Facial. You too can benefit from the topnotch treatment that so many celebs use frequently.