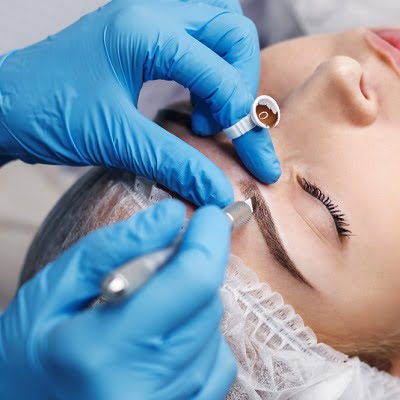 Having thin or colored eyebrows can be very challenging if you like to maintain your appearance. It can take a reasonable amount of time before you can fill them up to how you want them. That's where microblading comes in. This cosmetic procedure involves filling in the eyebrows in order to make them appear fuller and darker. This method of filling in eyebrows is also readily available in Pakistan, and numerous saloons and beauty clinics offer affordable packages for people looking to get it done. But how much does Microblading Cost In Islamabad? Well, it depends on where you get it from and how long the procedure takes.
Is it a surgical procedure?
This method is an invasive tattoo procedure used for cosmetic purposes and does not require any surgery. This technique of restoring the eyebrow hair involves using permanent makeup to fill the gaps present in the brow area and make them look thicker and more dense. Since microblading is just like getting a tattoo, it does not need the patient to have already existing hair follicles.
Since it doesn't need surgery, the beauty technician will simply numb your eyebrows and start tattooing the hair blades. It is a simple procedure and does not require the patient to be under any sort of sedatives or anesthesia.
Is it painful?
Microblading is a less painful procedure as compared to getting a tattoo. It involves making numerous tiny incisions in the eyebrows and then filling them with liquid or powder pigment.
Almost every technician will use a numbing agent to numb the eyebrows before the procedure starts. The numbing cream is applied half an hour prior to starting. With the eyebrows numbed, you will only feel the microblading tool's pressure on your face or a slight scratching feeling.
In the case where no numbing cream is used, the patient might feel a burning sensation or sharp pain. It is also possible to experience pain if you have a low tolerance for it. You should discuss this with your technician and make sure they give you the right amount of anesthetic.
Can the pain be reduced?
It is normal to feel discomfort and have irritated skin, and it can be lessened by avoiding the following before your session:
Avoid the consumption of coffee or alcohol.
Stay out of the sun and try not to get a tan or sunburn
It is better to not wax or pluck the eyebrows for some days prior to your appointment
Try not to get any facials or laser treatments one month prior
How much does Microblading Cost in Islamabad?
This cosmetic procedure is an extremely individualized process, and each patient will have a different distribution and density of hair.
The cost of this technique varies on several factors such as location, the beauty technician's experience, how dense do you want the eyebrows to be and how many sessions you will need.
Getting the procedure done from anywhere in the country might vary from getting it done in the Capital. However, the best microblading technicians are only available in Islamabad.
You should remember that your eyebrows will require maintenance every now and then, so keep that cost in mind too.
The expenditure for this treatment also includes the microblading supplies (pigment, tools, etc.), the assistant's fee and the operating room's fee.
You should also keep in mind that insurance will not cover any of the sessions for this procedure.
After calculating all the expenses involved with this procedure, you should keep a budget of PKR 7,000 to almost PKR 18,000 in mind when getting it done from the Capital.
Ready for the session?
If you believe that all your finances are in order for the treatment, fill out the complimentary consultation form for SKN Cosmetics and get in touch with the best beauty technicians in the Capital!