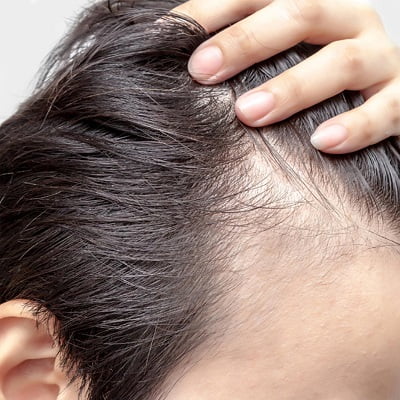 Nowadays, hair fall is getting common and usual for both men and women. Hair loss is experiencing by the majority of people due to their genetic issues, imbalance hormonal level and unhealthy diet or daily lifestyle. This is the big issue but another issue is that some people don't prefer to undergo a surgical procedure and they demand non-surgical procedures.  
If you want to consider a non-surgical procedure and you don't know about it then you don't have to worry about it, SKN cosmetics perform many surgical and non-surgical hair transplant treatments successfully. There is a method performed as Non–Invasive Hair Transplant in Islamabad Pakistan. This blog post will define all about the procedure, benefits and results of this non-surgical treatment.  
Non-Surgical Hair Transplanting:
According to SKN cosmetics, it is a noninvasive transplanting procedure that can help any patient get back his/her natural-looking hair and enhance the appearance. The safest, quickest and effective treatment option for those who don't prefer to undergo a knife. 
The procedure will perform by attaching a hair system to the scalp without any scar, pain or surgery. In the non-surgical method, it will be performed by many techniques but most using techniques are mentioned below with a few details: 
Hair wigs: 

It comes under the non-surgical method, a procedure that is used to perform for placing hair thing in a proper way of wig without any pain or irritation. The wigs for candidates can be real or artificial so it depends on the choice of a person. The practitioner will place the wig very skillfully and carefully. It is a less expensive and alternative option in noninvasive procedures of hair that most people prefer. It will give you an enhanced and full appearance look of the face. 

 

SMP (Scalp micro-pigmentation): 

Another cosmetic procedure that is used to perform for enhancing the appearance of hair non-invasively is called SMP that stands for scalp micro-pigmentation. It is also the safest and effective treatment option that gives the illusion of real hair grafts to those who are experiencing heavy hair fall. Basically, it used to perform as a technique of tattooing on the treated area where the little changes require. Moreover, I will make thick and strengthening the empty areas. 

 
Therefore, these two methods are used to perform non-surgically in effective ways. The practitioner will recommend you only based on your present condition and hair loss situation. If you are a good candidate then you will have it and if you are not then they will recommend other effective methods. 
A note to remember: If these two were not effective for you than most of the dermatologist recommend a minimally invasive treatment option which is DHI as direct hair implanting. It is also another impressive treatment option. 
The Expected Outcomes:
At our clinic, SKN cosmetics provides long-lasting and effective outcomes in non-surgical treatments as well. The maximum duration of lasting of these treatments are 7 to 12 months. The performance of the experienced surgeons and following the aftercare instructions are the best ways of obtaining optimal outcomes. Different people obtain the results in different manners, so it depends. The before and photographs will be taken for showing the satisfying results. 
The Advantages:
There are a lot of benefits of  Non-Invasive Hair Transplant in Islamabad Pakistan, some of them are mentioned below:  
Safest, quickest and effective treatment options.

 

It will give you a natural look.

 

Both procedures will perform without any incision or pain.

 

Your self-confidence and self-esteem will boost up.

 

No long recovery times needed.

 

Free of any major side effects and no scarring.

 

Anyone can undergo such types of procedures.

 
Preparation & Aftercare plan:
The preparation of the non-invasive treatments is simple guidance. Your practitioner will examine the hair loss situation and after that, the practitioner will recommend a suitable treatment option for you. Some of the common instructions are, avoid smoking or drinking alcohol, do not take blood thinners and other medications etc. 
The aftercare plan is necessary to follow after the transplanting treatments and these will be prescribed by your dermatologist. The instructions are usually prescribed according to the undergoing procedure and health-wise. Some of the common instructions are like, you have to limit the physical activities and try to avoid heavy workouts, do not go out in direct sunlight, don't touch or rub the treated area and avoid taking blood thinners. You have to use prescribed medication for preventing pain and minor infection. 
All summed up! 
Therefore, most people also prefer non-surgical treatment to avoid undergoing a knife. If you want to consider the hair Transplant through an experienced surgeon and reputable clinic then feel free to consult SKN cosmetics for it.