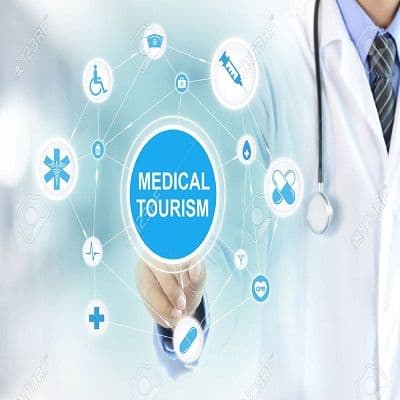 Imagine that you are having major surgery at an internationally recognized hospital, accomplished by a board-certified surgeon, and then recovering with your spouse in a five-star hotel on the luxury place. Also add a daily nurse and physical therapist, and all for less than the actual cost of the surgery, hospital stay, and rehabilitation in your home city. This is medical tourism and it is growing rapidly around the world.
It is estimated that, globally, six million people travel across international borders to have less expensive surgical care to save money and avoid long waits for treatment.
Reasons behind the growth of Medical Tourism in Pakistan:
The key reasons for increased medical tourism include the following:
Lower Costs:
Cost plays a vital role in having surgery across international borders.
Foreign Hospital Accreditation:
SKN has surgeons that are are gradually receiving Joint Commission International (JCI) certification to guarantee foreign patients that they will be offered quality, safe care dependable with the best industry standards.
Board-Certified Physicians:
Pakistani specialists are receiving different certifications from around the world, qualifying them to provide excellent, state-of-the-art services.
Luxury and Exotic Locations:
SKN Clinic in Islamabad, Pakistan has partnered with major hotel chains and tour operators to provide complete packages of medical services as well as amazing vacations in beautiful northern areas of Pakistan for the rehabilitation after the surgery. These packages include private transportation, tour guide, and pick and drop facilities, etc.
Final thoughts
Medical tourism SKN Cosmetic Clinic is increasing progressively in Pakistan, especially for cosmetic surgeries and dental care. This has boosted 'health tourism' to a great extent in Pakistan, which generates huge revenues to the country and has refilled the streets and tourist spots of this paradise, for that matter the government has ingeniously supported this practice in the country to keep prices incredibly eye-catching.
The competition also plays a vital role, the number, and diversity of clinics in Pakistan help to keep the prices low in a healthy competition to appeal to customers.
If you consider all these factors, that include the packages which offer accommodation, translator-guide, pre-operative consultation, hair transplantation, postoperative consultation, then there is no doubt that Pakistan is the ideal place for its value for money.