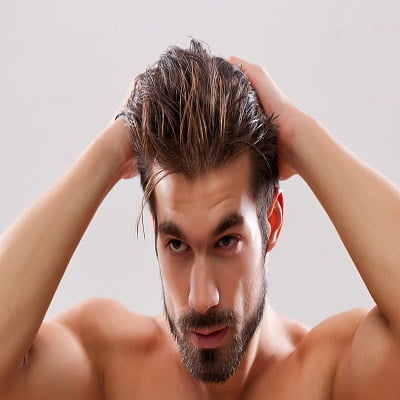 Hair transplanting is getting advanced day by day. It is becoming effective, safest and long-lasting results providing treatment that gives back the quality of life. There are a lot of people who are experiencing hair fall problem due to many reasons like genetics issues, imbalanced hormones, the reaction of medication and many more. But now you don't have to worry about it, the cosmetic treatments industry is developing and providing you with the best solution for getting rid of unnecessary hair fall. 
Everyone prefers a permanent solution for making their hair grow as natural and lasts for a long time. Hair transplant is a treatment used to perform for the restoration of hair at a good price. This blog post will cover all about the transplanting process, results with benefits and Permanent Hair Transplant Cost in Islamabad, Rawalpindi & Pakistan. Read more for knowing more information about it. 
About Hair Transplant:
According to SKN cosmetics, it is a treatment of transplanting hair by two main methods like FUT and FUE. FUT is performed by extracting a strip of the hair from the backside of the head and place it on the treated area whereas, FUE is the effective method of extracting hair follicles from the healthy donor sites and place them on the recipient area accordingly. Both methods are hair transplanting method done under local anaesthesia and most using method is FUE as compared to FUT. The procedure will be performed by the hair surgeon carefully. It requires fulfilling the candidacy criteria before the treatment and it will take 4 to 6 hours for the procedure. 
A note to remember: For undergoing these transplanting techniques, it is important to be a healthy person who can easily tolerate anaesthesia. Moreover, it is not good for those who have heart problems and other bleeding situation. 
The Outcomes:
Our clinic performed successful treatment which delivers long-lasting and effective results as a permanent hair transplant. The outcomes may differ from person to person due to all patients are not the same, they have different hair follicle and health level. If you feel your hairs are falling out then it is common, also a part of the healing process and doesn't indicate that the surgery is not performed successfully. So keep your patience level and wait for the accurate time. 
For obtaining accurate outcomes in hair transplanting, keep two points in your mind: first is to choose an experienced hair surgeon who can perform such a sensitive procedure very well and second is to keep following the post-care instruction after the treatment that will be provided by your surgeon. 
About Cost:
The average Permanent Hair Transplant Cost in Islamabad, Rawalpindi & Pakistan ranges between 70,000 PKR to 2,00,000 PKR. Hair transplanting is a cosmetic-based procedure that most insurance companies don't cover. It is a lifelong investment that means for the majority of candidates, it's worth paying more for. No doubt, hair transplanting techniques are very delicate and expensive which can't be offered at cheap rates. If you find out that someone is offering you cheap prices or deals then don't trust them. 
You have to understand that, if you are going to pay a huge amount for the transplanting treatment then it will give you accurate long term outcomes with a complete appearance. 
The Cost Calculation With Several Factors:
After knowing the starting price, it is important to understand the several cost factors that can affect the price of the procedure and these are mentioned below with a bit details: 
The Board-Certified Surgeon Fee: 

When you consider a hair transplant procedure which is a delicate and complicated surgery that only an experienced practitioner can perform. Due to this factor, your cost will be affected by selecting an expert surgeon for your treatment. In this complex case, you can't trust an inexperienced one who can make your surgery worst. In the consultation session, you can choose a surgeon of your own choice. 

 
Location & Reputation of the Clinic: 

Most people travel from one place to another place for choosing a reputable and trustworthy clinic. Some patients do not have a well-known clinic near to them that's why they travel. The traveling expense will affect the price of the treatment because if you don't have any well-known clinic nearby then it must require travel after knowing the value and reputation of the clinic. 

 

The Number of Grafts: 

An important factor to know in affecting price factors, the implanted grafts amount is always decided in the initial session according to the need of the candidate. Different amount of hair follicles have different pricing rates. If you require a small area coverage of scalp then the cost is calculated according to the number and if the candidate requires a big area coverage then the price will also get high and expensive. So, it depends on the number of hair grafts being transplanted and it will measure in the initial session. 

 

The Technique is Chosen: 

As you know about the two advanced techniques of hair transplanting, both procedures are different in performing and just like that, both are different in pricing as well. So, if you are considering FUE the cost will be different and if selecting FUT then the price will be different. So it depends on the methods as well and can affect your cost accordingly.

 

Anaesthesia

& Medication Requirement: 

The last factor to understand about, the transplantation of hair grafts are done under local 

anaesthesia

 because most patients prefer a completely painless treatment. For making the whole process comfortable, it may require more 

anaesthesia

. Additionally, medication is prescribed for pain relief and prevention of infection. Your practitioner will prescribe you painkillers and antibiotics and these factors may affect your cost. 

 
Therefore, all the factors that are mentioned above will always be discussed in the consultation session before the procedure. You will understand the exact estimation of the cost after discussing your issues with your surgeon.