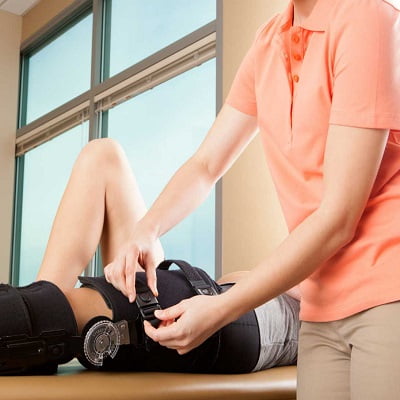 Post-operative, or post-surgical rehabilitation is needed usually after surgery has been conducted on a patient. The surgical procedures could include thoracic, cardiac, or abdominal surgeries. Any such process, that has consequences attached with it, can be aided through Post-Operative rehabilitation in Islamabad, Rawalpindi & Pakistan. It is a risk-free type of treatment that leads to improvement, not only in the main issue of the patient but also in other systems of their body. The inclusions in the treatment affect all of the body positively, and also cause an improvement in the person's mental health, if affected by surgical procedures, or if they have had a feeling of helplessness at any point because of these problems causing a hindrance in their routine activities.
What is Post-Operative Rehabilitation?
This is conducted by the physiotherapist in Islamabad that specializes in aiding people with post-surgical problems, like lack of motion, chronic pain, loss of coordination and control from their brain, etc. Traditional, and modern, both techniques are used for the purpose. This is almost a completely physical procedure, which allows your body to awaken its own healing abilities, to benefit its own self
Candidates Eligible for Post-Operative Rehabilitation?
Neurological issues – after such surgeries, a patient is most likely to suffer exhaustion, less movement, loss of focus, twitching or shortening of muscles, and difficulty in breathing.
Cardiac – after surgeries concerning the heart, the patient would go through loss of exercise, lesser stamina and mobility, chronic pain, breathing difficulties
Orthopedic – these concern the musculoskeletal system. The person may face mobility issues the most, followed by inflammation and swelling, and coordination problems.
Abdominal – These could result in difficulty in movement and breathing
How Can I Benefit from Post-Operative Rehabilitation in Islamabad?
Although physical therapies for your effective healing usually need to begin in the hospital, right after the surgery has been done, joining further sessions with professionals will result in better, and quicker healing for you. Our team consists of professionals that have been working on patients with post-surgical problems successfully. As there is barely any medication, besides that for pain and swelling, is involved, there is nothing to worry about. There will definitely be no side effects. This is almost a completely physical procedure that will be conducted at post-operative rehabilitation in Islamabad, including physiotherapy directed at your exact issues. It will surely end up giving you the best out of your body. More of the benefits are:
You will be able to effectively manage your pain

You will be able to return to daily life activities without any trouble

You will have strengthened muscles

Any muscles that have become stiff due to intensive care, can be mobilized again

You will see yourself get back to the level you were before

As physiotherapy is known for improving your posture, you will seem confident and upright

If you have been dependent on support for the movement, you will become independent 

Your circulation will be improved, which will create a domino effect and improve all other systems of yours

Improve and infectious conditions and ease the lungs

You will receive beneficial advice as to how to keep up with comfort and lower the risks of causing injury to yourself again.
Should I Be Getting my Doctor's Permission Before Rehabilitation?
There is generally no need to ask your doctor before seeing a physiotherapist because as mentioned above, physiotherapy has barely any side effects or risks. Although, a detailed report on your treatment/surgery will be needed. This is to make sure the targeted plan set out for you will be focusing on your problems and be customized according to your needs.
What is Expected After my Treatment Begins?
Once your doctor at Post-Operative rehabilitation in Islamabad, Rawalpindi & Pakistan has set out a treatment plan for you after receiving detailed data about your surgery, the treatment begins. You will be helped with performing physical exercises that directly aid in your mobilization and make your body used to free movement again. Massage is also used often, to ease your muscles if they are stiff (which they mostly become after surgery as our brain involuntarily makes them contract and move less to cause a less pain as possible). Massage will lead to quicker healing of the area around the operated part of your body and improve blood circulation – faster-anticipated healing! Other techniques will also be used, including guided exercises, to improve movement and strengthen coordination. This way, the patient will be able to get back to their routine, like work and sports. If you stick to the advice provided by the professionals at post-operative rehabilitation, you will be just fine in no time!