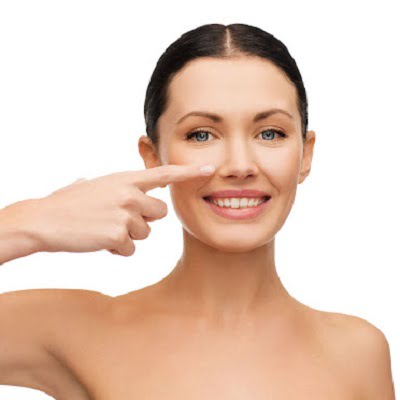 A nose is a focal point of the face that should be straight and attractive. Unluckily, many people don't have an accurate and correct shape of the nose by birth or due to any injury. Another advanced technology used for reshaping the nose is Piezo Rhinoplasty in Islamabad Pakistan. It is a highly recommended technology used to perform nose correction. 
At SKN cosmetics, it is performed by an experienced surgeon who handles such delicate cases skillfully. So, if you want to consider this treatment for reshaping, correction, breathing, or facial harmony, you should choose this less invasive and feasible method.    
About Piezo Rhinoplasty:
It is an advanced approach and new form of cosmetic treatments that are performed with an ultra-high frequency for reshaping a nasal bone. During the piezo rhinoplasty in Islamabad, it will not damage the other tissues and provides more precision. It can enhance the internal structure of the nose in less pain. As in results, it will provide you with a well-defined nose with an attractive and straight shape. It is much better than traditional rhinoplasty because it doesn't have a long recovery time and no major side effects. 
It's Working:
According to SKN cosmetics, a piezo tone is known as a device that transfers ultrasonic energy to the treated bone without harming any other tissues of the area. It is just a technical name of ultrasonic rhinoplasty and for reshaping accurately, this device comes in the form of sculpting tools. During the procedure, a small incision will be made the practitioner will use this ultrasonic device for the correction of the nose and the energy will reshape the structure and contour the nasal bones. When the energy is absorbed in a bone, the other surrounding tissue will not get damage. Also, it will be done under anaesthesia for numbness. 
This treatment option is recommended for those candidates who have humps on the nasal bridge or want to reshape and contour the nose. The practitioner will examine the area and after that suggest it for treatment. 
Candidacy Criteria:
It is important to know the candidacy criteria for undergoing the treatment. Your surgeon will examine your nose condition, medical history, and other conditions for inquiry in the initial session. After that, if a person will be a good candidate for it then the surgeon will discuss all the procedural terms and conditions. In other words, it is the ideal procedure for these people who are mentioned below: 
For reduction and adjustment of bone.

 

Improve the irregularities and narrow bone.

 

Want to enhance the shape of the nose.

 

Defaulted by birth or due to any injury.

 
A note to remember: This treatment procedure is not for those who just need to treat the tip of the nose. 
The Benefit:
There are a lot of advantages of this treatment for making your nose attractive and noticeable. Some of them are mentioned below: 
Appreciable accuracy when sculpting the nose.

 

It will not harm the other surrounding tissues.

 

Provide long-lasting and natural results.

 

The speedy healing process.

 

It is the effective and safest process.

 

There will be no major side effects occur.

 

Less swelling and bruising.

 

It will correct the humps on the narrow bridge of the nasal.

 
The Results:
The results of the  Piezo Rhinoplasty in Islamabad Pakistan  are effective and long-lasting. Our expert practitioner performed this surgery under full concentration and skillfully, delivering accurate results just in one procedure. After that, it will be seen as a well-defined, slim and accurate nose. The first important factor in achieving accurate results is to get perform this process by the expert practitioner and the other factor is to keep follow the aftercare instructions for maintaining the outcomes accurately. 
Preparation and Aftercare Instructions:
For the preparation of this treatment, your practitioner will discuss all the procedural steps with you to know how it will perform. It may require taking some basic tests for a medical report. After that, your practitioner will prescribe you few instructions related to the health and for undergoing the procedure. Some of them are mentioned below: 
You should recover well if you are suffering from any disease.

 

Don't consume blood thinners and other medication before the process.

 

Avoid smoking or drinking alcohol.

 

Be prepared.

 
After the procedure, your practitioner will prescribe you certain post-care instructions for following. It is necessary to follow the instructions after treatment for keeping yourself well and good. However, some common instructions are mentioned below: 
Must wear a nasal splint after leaving the clinic.

 

Use light meal to eat and liquid things.

 

Do not blow your nose.

 

Give sufficient time to your nose for healing.

 

Avoid taking aspirin or other blood thinners.

 

Do not try to insert anything inside the nose.

 
Why Choose Us? 
At SKN cosmetics, we performed these nose reshaping surgeries for many years and they all were performed successfully. Our surgeons are skilled and board-certified plastic consultants who always prefer to use advanced technologies. If you want to consider this efficient treatment then feel free to consult SKN Cosmetic Surgery in Islamabad for it.