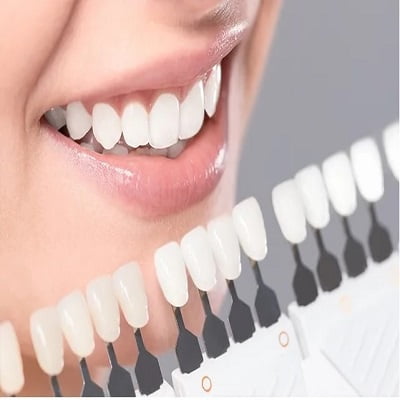 Teeth are the essential feature of the smile, and your smile is the most prominent feature of your face. Unfortunately, most people do not have the perfect smile due to cracked teeth, gaps in them, or yellow teeth. Therefore, it is better to have a perfect smile, and what makes it perfect?
Suppose you are experiencing such issues as a broken tooth, gaps in between, or discoloration of teeth. In that case, you should see a dental specialist for Porcelain Dental Veneers In Islamabad, Rawalpindi &  Pakistan. It is an effective procedure that will make your teeth bright, attractive, and charming. Read this treatment page for learning more about its process, results, benefits, and cost.
What Are Dental Veneers?
According to dentistry, dental veneers are used to make the smile bright, glowing, and charming, mainly covering the front of a tooth. It is a thin shell that will be cemented over the affected or broken tooth surface for correcting the issues. Also, it will help to makeover smiles and perfectly aligned and shaped the teeth.
Porcelain dental veneers are an effective type of veneers that are strong and thin capping used to place on yellow teeth, cracked or broken, and unshaped teeth. The surgeon will remove the thin layer from the affected tooth and match the natural color of other teeth for placing them. The procedure will be done within 2 to 3 sessions, depending on the candidate's requirements. The results will last for more than 20 years. Also, it will not get stained and less likely to chip or fracture.
The Expected Outcomes:
The SKN cosmetic clinic will perform the safest and effective procedure, which will deliver long-lasting results for more than 20 years. There are two essential factors in obtaining accurate results: first, choose a skillful and professional dental surgeon who will perform your surgery well. Another one is to take good care of your teeth by following the post-care instructions according to the surgeon's advice.
Candidacy Criteria:
It is vital to fulfilling the Candidacy criteria before considering the treatment. Therefore, it is better to consult first then decide about the treatment. In an initial consultation session, the dental specialist will examine your mouth and tell you about the condition and how much you may require the veneers.
After that, the practitioner will recommend you a suitable treatment option. Moreover, the ideal candidates are those who have:
Discoloration and stained teeth.
Unshaped and unaligned.
Require natural results.
Candidates have a gap.
How Will It Perform?
The process of Porcelain Dental Veneers in Islamabad, Rawalpindi & Pakistan will be performed in two sessions. The sessions may include:
In the first session: The preparation of teeth for the specific veneer procedure according to your desired shape, length, width, and color. After that, the surgeon will decide to make a tooth model and send it to the dental lab to create the veneer. The manufacturing process will take approximately 3 to 4 weeks for the manufacturing; meanwhile, the temporary veneer will be used. But, first, the dental practitioner needs to understand your demand, goals, and requirements for the veneer.
In the second session: After 2 to 4 weeks, the dental surgeon will check whether it's a fit veneer and in natural color or not. Then, the surgeon cleans the treating tooth and will place the veneer carefully and skillfully. After placing successfully, the surgeon will shine a special light on it to active chemical elements in the cement.
After all these steps, the surgeon will check for the final touch by examining your bite, remove any excess cement around the area, and making any adjustments.
After both sessions, the dental surgeon will require regular checkups for checking the treated area. It will be better if you go for the checkup session to know if your veneers are fixed accurately or not.
Benefits:
There are a lot of goods of having veneers; a few of the expected benefits are mentioned below:
The results will be natural appearing.
Gums will support porcelain perfectly.
These are spot-resistant.
It will bring brightness to your smile.
Strong and looks accurate.
Aftercare Instructions:
Generally speaking, following the aftercare instructions are extremely important after the treatment. The dental surgeon may prescribe you some post-care instructions according to your treatment type and oral health-wise. Some standard instructions are mentioned below:
You don't need to avoid particular foods, so eat healthy food.
Avoid the excess usage of coffee and tea as well as other stuff that can leave a stain.
Do not bite complex objects, nails, grinding teeth, and open stuff from teeth.
You should brush your teeth two times a day and rinse with a prescribed antiseptic mouthwash.
Drawbacks:
If the treatment has pros, it may have some minor side effects that will be better understood before considering the treatment. These are:
The process cannot be undone, so it is better to choose an expert practitioner who performed your procedure well.
It will not get repaired if they crack, so take good care of your treated teeth.
You may feel hot or cold food and drink because teeth get sensitive.
Rarely veneers can fall off, so it better not to bite any hard object.
The veneer may get decay, so it is necessary to follow the daily checkups.
It is not the best for those patients who have unhealthy teeth.
About The Price And Other Factors:
The cost of Porcelain Dental Veneers in Islamabad, Rawalpindi & Pakistan depends on the patient's choice. There are a few cost factor that can affect the actual price of the treatment, mentioned below:
The professional dental specialist fee.
Location and reputation of the clinic.
Type of dental veneers.
A number of treated teeth.
Other supporting charges.
These factors will be discussed before the procedure in the consultation session. Thus, you will get a fair estimated idea of your treatment cost. Moreover, if you still want to know more about cost-related queries, you can contact us.
Please Schedule An Appointment With Us!
Dental veneers are a cosmetic procedure that makeover the smile and makes your feature more attractive. If you want to consider this effective treatment, then feel free to consult SKN cosmetics for Porcelain dental veneers. We are looking forward to you!