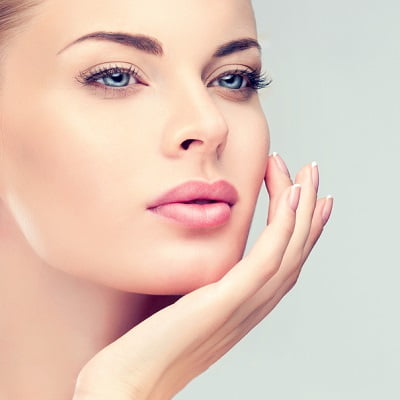 We all want clear, smooth, and young skin through an effective treatment that can last for a long time. SKN Cosmetic Clinic offers various skin care treatments that give you amazing skin tone and texture with a natural effect. One of the effective cosmetic treatments is laser facial rejuvenation therapy. If you want to consider it, it is necessary to know about this treatment. There are some important Questions to Ask Before Getting Laser Facial Rejuvenation, so that is how you will understand well.
In this blog post, we will discuss laser treatment and a few important questions you must ask before considering it. So, take a moment and read the information carefully.
An Overview – Laser Facial Rejuvenation:
Laser facial resurfacing might make your skin look younger and healthier if age, acne, or spending too much time in the sun has left your face with blotches, scars, wrinkles, or creases.
Skin is properly removed layer by layer during laser facial resurfacing. The skin has a tighter, younger-looking surface because of the new skin cells that are produced during healing. The surgery can be performed separately or in combination with other facial cosmetic procedures—for example, chemical peel, dermabrasion, or hydrafacial.
What To Ask Before Getting The Treatment?
Generally, there are several questions that are necessary to ask your chosen dermatologist or laser skin rejuvenation expert. Some common questions and their reasons are mentioned below
What cosmetic laser procedure benefits the skin the most?
Different lasers treat various skin problems in cosmetic laser treatments. The recommended method to reduce your choices and select a service that is appropriate for your skin's needs is to have a consultation with a skincare specialist before your treatment.
How well do cosmetic laser procedures work?
Cosmetic laser treatments can greatly improve skin, but they cannot instantly reverse years of damage. More than one treatment session is often required, and even then, certain problems won't be fully resolved. It's critical to be aware of your options right away.
How many sessions does it require?
Well, it depends on the candidates' condition, and what they expect is all matter. Your skin practitioner will recommend you the number of sessions, and it is necessary to follow them for successful results. Otherwise, the average number of laser sessions is 5 to 8 but better to ask your practitioner.
How long must there be downtime?
Cosmetic lasers can briefly make skin red or peel during the rejuvenation procedure. To ensure you have enough time to recover after your treatment without worrying about impending social occasions, check your schedule before booking it.
How should skin care after a cosmetic laser procedure?
No matter what kind of cosmetic laser treatment you get, using sunscreen every day is one of the most important post-treatment routines to maintain. Your skincare professional will go through specifics with you based on your treatment.
Who will perform the cosmetic laser therapy?
You may expect to have your cosmetic laser treatment at the SKN Cosmetic Clinic from a highly qualified and experienced skincare specialist in the comfort and privacy of a reputable cosmetic clinic. You can get to know your provider better and ask any additional questions you might have during a skincare consultation beforehand.
A Note From SKN Cosmetic Clinic!
Therefore, these are the common and important questions to ask before getting laser facial rejuvenation treatment. If you want to know more or are willing to get this treatment from a reputable clinic, then feel free to consult our experts. They will provide you with amazing results and noticeable effects on your skin.