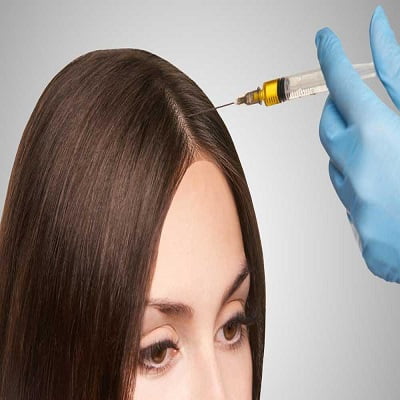 Hair loss is getting a common problem nowadays and both male and female are experiencing this problem. According to medical science, there are many advanced treatments (surgical & non-surgical) are introducing for helping out people with their hair fall issues. There is one of the treatments called PRP injections which are injected for hair growth by extracting the patient's plasma.
If you need this treatment, you should prepare a list of Questions to Ask Before Getting PRP Injections in Islamabad Pakistan. This article will help you out about what types of question you should ask your practitioner. These are the following queries that you can ask.
What Is The Experience Of The Practitioner?
Firstly, do find a surgeon who is well known about his/her expertise. When you find a surgeon, do ask about his/her experience and qualification. Its answer will help you out to know how much experience a practitioner is, how much good he/she is with the treatments. Do ask about the certification whether a practitioner is certified or not.
Why I Need PRP Injections?
You can ask about PRP injections, how they made up & its purpose and why people need such injections. The PRP injections are used to inject on the scalp of a candidate and its purpose is to give proteins to cell growth and boosts up the growth of hair. PRP injections are made up of the blood of candidate, the blood is extracted from the arm and keep it at centrifuge for 10-12 minutes, after that duration the plasma from the blood gets separated and will be injected into the treated area. So that Hair transplant is not required for hair loss.
Do I Need Multiple Treatments?
You can ask about more treatments if there is more need according to your desire. In many cases, PRP is also performed with multiple treatments due to the condition of a candidate.
Also, your practitioner will suggest to you the PRP sessions. You can ask how many sessions do you need, what is the gap between one to another session etc.
Am I an Ideal Candidate?
After knowing all about the treatment and its purpose, the second most important question is about yourself. Do ask about yourself that are you a good candidate or not. Your practitioner will ask about your medical and family history and other diseases if you have any. Make sure, you tell your surgeon all truth.
What Will Be The Results?
When you have a list of Questions to Ask Before Getting PRP Injections in Islamabad Pakistan, do ask the compulsory question about the results, ask your practitioner about the results that when will you completely obtained your desired outcomes and how long will the results last. The results of such treatments differ from person to person and depend on a candidate that how he/she will keep the outcomes for a long time.
Before & After Photographs:
Do ask about the portfolio of your practitioner's before and after photos. It will help you out by knowing that it is effective. You can also ask about the video of performing PRP injections treatment to the practitioner if he/she has.
Pre-Op & Post-Op Instructions:
The most important instructions which keep a candidate healthy are pre-op and post-op instructions. Do ask about the instruction that they will prescribe before and after the treatment. Different patients have different aftercare instructions, depends on the health conditions. After asking for such instructions, you have to follow them in your routine.
Are There Side Effects?
Yes, of course, you can ask about the side effects if there are any, otherwise, there are no major side effects in these injections. Only minor and temporary side effects have happened like pain, little swelling, and itching, etc.
Cost Queries:
Last but not the least, after knowing all the treatment purposes, about surgeon and instructions, do ask about the overall cost and what services have extra charges. Your cost will affect if you select your chosen surgeon, travel from one city to another, anesthesia, and medications. That's how you will get a rough idea about your overall cost.
Consultation:
If you want to know more about Questions to Ask Before Getting PRP Injections in Islamabad Pakistan, feel free to consult SKN cosmetic clinic. We are answerable to all your queries!