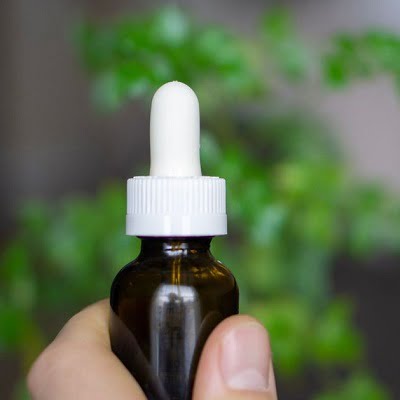 There are few common issues of skin like acne, blackheads or large pores that many people usually experience, and they want to get rid from them. Many cosmetic treatments are available that can be effective to fix such common issues accurately and make your skin spotless. If you want to get bright and glowing skin, then SKN cosmetic's offering a lot of treatments.
In this blog, we will cover one of the effective procedure types, which is Salicylic acid for Acne, Blackheads & Large Pores. So, please keep reading to know more about it.
What is Salicylic Acid?
It is a common ingredient for skin as beta hydroxy acid that is usually well known for fixing skin issues by exfoliating the skin when pores get plugged with oil and dead skin, black or whiteheads, and acne appears on the skin. It will make the pores clear and clean by performing the procedure. It is effective for acne, unclogging blocked pores and blackheads; it will take few weeks to get full effects about it.
At SKN cosmetics, we have expert and experienced dermatologists who can treat such issues with Salicylic acid, and they will discuss the details about the procedure and how it will work.
Treatment for Acne:
According to SKN cosmetics, our dermatologist needs to examine the condition of the candidate's acne. Then, according to skin type, they will recommend a suitable dose and form for the procedure. It will also be recommended for acne, acne scars, aging spots, and melisma.
The solution will be applied during the procedure and take few weeks to show full effects, it will reduce the acne and its scars with time to time, and you will get excellent results. Make sure that you are a good candidate or not for salicylic acid.
How To Remove Blackheads With Salicylic Acid?
Generally, it is ideal for the removal of blackheads and whiteheads. It will directly dissolve in the skin cells and clean the treated area. Your dermatologist will apply the solution and leave it for a period. After that, the blackheads will be removed effectively and make your skin spotless and glowing. There will be no pain or no requirements for anesthesia but only numbing the area.
Is It Effective For Large Pores?
Yes, of course, it is effective and workable for large pores as it will help to clean them out and prevent acne as well. Also, it will reduce the pore-enlarging and oil from the surface of the skin. After the procedure, a candidate will obtain clear and soft bright skin and amazing effects after the first session.
Benefits:
There are a lot of benefits if a candidate chooses Salicylic acid for Acne, Blackheads & Large Pores for the skin treatment. Few expected benefits are mentioned below:
An effective solution for all types of skin and acne.
It will remove the blackheads and whiteheads effectively.
This solution will prevent future comedones from forming.
It is the safest skin care procedure.
Time and money-saving treatment.
Cleans out the excess oil from pores.
It will peel dead skin cells.
The Results:
According to SKN cosmetics, the results depend on person to person. However, the accurate results can be seen within 4 to 6 weeks. If the candidate needs continuous effects, then the dermatologist recommends long-term usage. After that, the skin will be smooth, spotless, bright and free of bacteria. So, it is essential to choose the best dermatologist who recommends you a suitable option according to your skin type and conditions as well as comprehensive aftercare instructions.
All Summed Up!
Therefore, salicylic acid is an ideal option to treat acne, blackheads or whiteheads and large pores. There are a lot of benefits to this treatment, so if you want to get this treatment, then feel free to consult SKN cosmetics for it. You will get satisfying services with effective and outstanding results. We are looking forward to you!