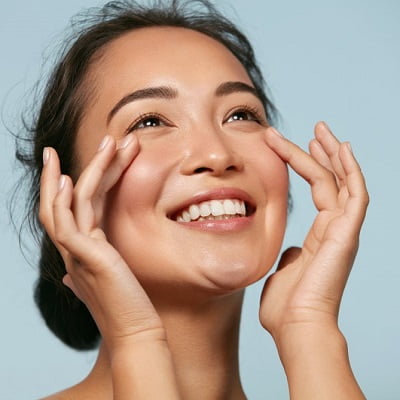 The aging process and a fall in energy levels are significantly influenced by daily activity, stress, and other factors. The technique of giving the body the necessary vitamins and minerals IV is known as Skin glow IV drip – vitamins and nutrients therapy. Oral vitamins required level only a small portion of the nutrients to be absorbed by the body since the vitamins are filtered by the stomach and intestines. The purpose of vitamin drip IV therapy is to increase the body's absorption of vitamins and minerals.
In this blog post, you will learn about this vitamin and nutrient therapy including its procedure, results, benefits and many more. So, read the following details carefully if you are willing to consider this treatment. 
An Overview:
An increasingly well-liked type of medical procedure to get healthy and attractive skin is vitamin IV infusion therapy. Vitamins and other nutrients have been shown to have stronger anti-ageing effects when used in drip infusions.
A skilled health professional will customize vitamin IV therapy to a patient's specific needs in order to maximize effectiveness. Also, it is effective for skin glow and Skin Pigmentation. So, people who have skin issues or color complexion problems can get this treatment for better outcomes. 
Furthermore, it is necessary to be the right candidate for this treatment. You have to consult your expert and discuss your medical history in detail. After reviewing your condition, they will let you know whether it is the right treatment for you or not. 
How Does It Work?
Natural vitamins, minerals, and nutrients are delivered to your bloodstream through this useful method. The digestive tract is bypassed, allowing for complete nutrient absorption and instant availability for your body. These safe, efficient, and minimally intrusive treatments have extremely few adverse side effects. 
Although eating a balanced diet is important for maximizing health benefits, getting all the nutrients the body needs to function correctly through diet, exercise, and oral vitamins are challenging. IV therapies can fill up this gap and enhance general health. Each formula has a unique blend of vitamins, electrolytes, vital fluids, and antioxidants. Gravity helps the medication gradually enter the patient's veins while the IV bag is hung above the patient's head.
What To Expect In Results?
After getting Skin glow IV drip – vitamins and nutrients therapy, The effects can last between six months and a year for individuals with normal skin and light to medium brown. The results, however, can last up to 1.5 years in persons who already have fair skin.
According to many conditions, the results' durability varies. The metabolism of your body, for example, is quite important. In addition, how well you take care of yourself has a big impact. For instance, the results won't stay long if you don't drink enough water. So, it would be best to take good care and always choose the best dermatologist who can guide you correctly. 
Topmost Benefits: 
Generally, there are several benefits to choosing vitamins and nutrients therapy. Some major and common benefits are listed below. 
It relieves a hangover.

Detoxifies your body and substitutes minerals for toxins.

It makes the skin younger.

Alleviates acne-related issues.

It helps in losing weight.

Cardiovascular issues can be helped.

It lessens irritation and moisturizes your skin.

It gives the body essential minerals.

You can quickly obtain minerals that we might otherwise miss.

It makes you feel alive and revitalized.

The immune system is boosted by it.

Diabetes sufferers benefit from it.
Final Thought!
Therefore, vitamins and nutritional therapy increase energy levels and reduce harmful inflammation, which keeps your body healthy. Keep the tips above in mind if you wish to maintain your health using natural methods.
However, if you want to get this amazing treatment from reputable experts then feel free to consult the Skn cosmetic clinic. Our expert dermatologist in Islamabad Dr. Abida Sardar will handle your treatment very skillfully and perform it accurately. So, don't miss the chance and call us right now for booking your appointment.