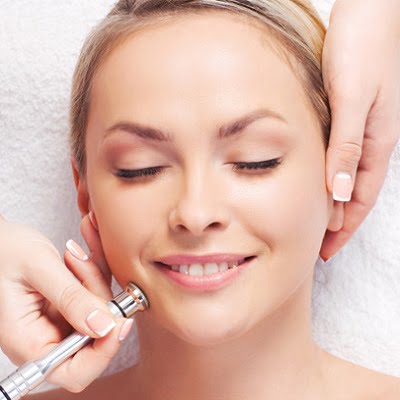 Microdermabrasion is a cosmetic treatment procedure that is derived from Hollywood; it provides an instant facelift to the patient. It directly penetrates the epidermis of the skin to deliver the most natural but quick results and can be used to treat some cosmetic issues. The most important part of micro-Dermabrasion is that it allows the patient to get rid of multiple cosmetic problems in a single treatment and that's the reason why it has been popular with celebrities for a long. The whole Microdermabrasion procedure, it's working, and its care is described below.
Microdermabrasion Treatment in Islamabad:
Microdermabrasion in Islamabad Pakistan works equally for every kind of skin surface and type. It can be applied anywhere in the body but after consultation from the qualified dermatologist/cosmetologist. Microdermabrasion can be used to treat the following conditions
Rosacea
Spider veins
Birthmarks
Acne
Herpes
Scars
Hemangiomas
Skin sagging
Wrinkles,
Fine lines
Freckles
Microdermabrasion can treat the conditions as mentioned above and it allows the patient to get rid of other problems without getting any side effects. It acts as a one-stop solution for almost all skin related cosmetic problems and is considered a mediocre replacement for the facelift treatment. The limitation of the microdermabrasion treatment is that it doesn't remove the deep scars that are caused by severe injuries nor does it counter other health-related problems. The procedure has no downtime and allows the patient to go home right after the treatment.
Procedure:
The Microdermabrasion Treatment in Islamabad & Rawalpindi is done by the following;
Dermatologist/Cosmetologist examines the skin to choose the most appropriate treatment approach according to your skin type and skin tone.
The treatment area is marked, and the Microdermabrasion machine is set to the required frequency to start the exfoliation procedure.
The outer layer of the skin is removed along with the infected cells and tissues that are causing the cosmetic conditions.
The process initiates the thick collagen production and cell regeneration to provide a contoured outer layer of the skin that is tightened and free of cosmetic problems.
 Conclusion:
The patient is allowed to go home right after the treatment and is allowed to continue the daily routine right after the treatment, but some care is required to avoid the potential side effects. The post-microdermabrasion care includes the following;
After Microdermabrasion, the Patient is required to keep away from smoking and drugs.
In the first thirty-six hours, skin appears swollen and should not be scratched or touched.
Blood-thinning medicines or heavy dosage of antibiotics is not allowed
Makeup should be avoided, and beauty products should not be applied
Sun exposure should be avoided for the first week of the treatment
The proper diet plan should be adopted to heal skin quickly
Free Consultation:
Please fill out our short form to get a free consultation on how to get maximum results from the treatment.