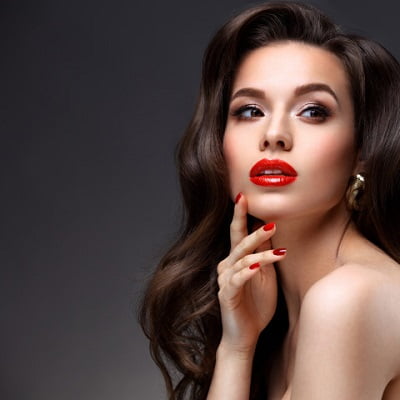 When it comes to facial skincare, we want the best and effective treatment with no downtime. To achieve a healthy, youthful face just like celebrities, SKN cosmetic offers the best facial treatment known as Red Carpet Facial in Islamabad, Rawalpindi & Pakistan. It is a professional-grade facial and celebrity-tested treatment for ordinary people. So this treatment is introduced to perform directly on skin tissues and it reduces a range of issues from wrinkles breakdown. It keeps the skin firm, cheekbone and jaw appear sharp and skin becomes luminous. Our clinic uses this therapy to achieve healthy-looking skin. A candidate can be undergone from this treatment, there's no need for an actual red carpet occasion.
 What Type of Facial it is?
So, it is performed in 3 effective steps. These simple steps include: peeling, neutralizing, and polishing the mask. It is suitable for all skin types which are: dull skin, flaky skin, uneven tone and texture, and congested skin, etc. this therapy is effective for rejuvenation of skin texture. There is no need to wait for a long time, right after the therapy a candidate can observe the outcomes.
 The Benefits:
The face is the main appearance of any individual's personality and everyone wants to look perfect in their way. There are a lot of benefits of such treatments which are performed on the face. Some of them are as follows:
The skin gets smoother.
It will be refreshed and glory.
The visible wrinkles will be softened.
It removes dark circles.
Reduce the appearance of pores.
There's no downtime required.
It improves acne and acne scars.
Treats sun damage and redness on the skin.
 Ideal Candidates:
It is a simple and effective therapy so anyone can be a good candidate for it. Some people need to resurface their skin, some of them want to remove dead skin cells from the face and the majority of people want to have an impressive look and want to enhance their personality with natural-looking beauty. This treatment can be performed on any type of skin tone and texture.
The Results:
According to SKN cosmetic clinic, the Red Carpet Facial in Islamabad, Rawalpindi & Pakistan Delivers transformative results with zero downtime. This treatment is a magical process that can change a person different from before. The client will obtain the desirable results just in 40 to 60 minutes. That's how we prefer such treatments to our client which they might love it. Also, the results may differ from person to person according to their skin type. After the treatment, some people desire more effective outcomes so the experts will suggest them for multiple sessions. The before and after photo might be taken by the clinic's expert to showing you the noticeable results.
Preparation:
A candidate should be advised to come for the initial visit before the treatment. The expert will examine your skin and skin type. He/she will discuss all the terms related to the procedure and gives you information about what type of facial it is. Then the experts of the clinic will schedule your therapy plan and you will be free after 30 to 60 minutes.
Procedure:
The procedure of red carpet is very simple and divided into three effective steps which can be performed with 30 to 60 minutes, also depending upon the therapy duration. These steps are:
To Peel the skin layer which includes Lactic and malic acids. It gently removes dead cells from the outer layer of skin while hydrating. It is also called the scrubbed-up step.
The neutralizer is performed with a Synergistic cocktail of amino acids and revitalizes the skin.
And the last step, the polishing mask. It includes Kaolin clay infused, green tea extracts, and essential minerals which help to refine skin pores, replenish moisture and whiten the skin.
After that, the procedure will be completed and a candidate can go home with a glory skin and impressive look.
Aftercare:
The aftercare of all facial treatments is necessary and to keep the outcomes for a long time. Keep the skin hydrated and use vitamin C serums. It is normal to have a little redness on the face but it is temporary. The therapy results will last for 4 to 6 weeks. A candidate required 5 to 6 facials within the year.
The Cost:
The cost may vary from person to person and how much a candidate needs the facial and time duration. Some other cost factors are as following:
The experience and skillful practitioner's fee.
The location or area of the clinic.
Ingredients types.
If someone wants to know more information related to the Red carpet Facial consult us. We will discuss all the details about treatment and its cost.
Schedule an Appointment with us:
If you want to have a look like your favorite celebrity, SKN cosmetic offers the best therapy of Red Carpet Facial in Islamabad, Rawalpindi & Pakistan. We are looking forward to you!