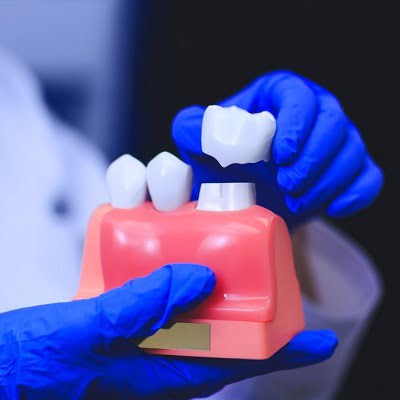 Restore your smile with the natural-looking tooth at SKN Dentistry
Dental Implants in Islamabad is a well-renowned method for the replacement of broken tooth. Dentists equally accept this method worldwide. It provides a natural-looking and beautiful appearance. Although this procedure is safe. Yet, it needs a fusion of implants into the jaws. Dentists perform this procedure through oral surgery. Hence, this procedure may cause damage to vital structures located nearby. In so far the advancement of science has led to the development of digital dentistry. This makes us unable to see the exact location of nerves or bones and sinuses. In this way, this procedure reduces the chances of side effects. It also allows dentists to know exactly about the placement of implants. Digital dentistry is The Most Precise Dental Implant technique.
Digital Dentistry and Implant Surgery:
This procedure has been brought about by the evolution of digital dentistry. It is a new and modern innovative technique for the placement of dental implants. Additionally, the less invasive and more precise computer-guided implant surgery is more effective for placing dental implants. This system helps in the generation of 3D pictures of the jaw. It also helps in the production of pictures of the accurate anatomy of an individual's jaw. This helps in identifying the exact location of internal and vital structures by 3D drawings. Moreover, it also gives information about bone quantity and quality. Patient satisfaction rate increases as well as the health and recovery of the patient.
Who are the Ideal Candidates for Dental Implants?
If you have one or more missing teeth, as well as a full mouthful of missing teeth, you may be a candidate for dental implants.
You must, however, have enough jawbone mass to adequately support the placement of dental implants in order for them to be placed safely.
People with low bone mass may occasionally be able to receive a bone graft to build up the bone before receiving implants.
Make an appointment with SKN Cosmetics Islamabad to find out if you are a good candidate for dental implants.
What is the Procedure of Computer-Guided Implant Surgery?
Usama Ghauri will evaluate the internal structure of your jaw.
He will check the place that needs implant placement.
He will then utilize an intraoral scanner to create a 3D digital scan of the patient's oral architecture.
Usama will plan the placement of the implants using the 3D scanned images.
The dentist can choose the best location for the implant using computer guidance.
What Are the Aftercare Instructions for Dental Implants?
Like natural teeth, dental implants need meticulous at-home oral care. To maintain function and stop peri-implant disease, they also require routine follow-up visits. All of these procedures—brushing, flossing, using an antimicrobial mouthwash, and scheduling frequent dental visits—are necessary. Just like they do for natural teeth, they will keep up with dental hygiene and implants.
What are the Advantages of  Computer-Guided Implant Surgery?
As conventional method causes injuries to the vital structures. This is relatively safe. The margin of error is only 0.5 to 1mm which is very small. Hence, it is the most precise dental implant It will not cause any harm to the vital structures of the jaw.
This procedure lessens the time required for implant surgery.
The accuracy and precision of this method are remarkable. There is no doubt in it that this method is more precise and trustworthy for your jaws.
The healing time for this procedure is very less.
You will need only minimal time for recovery.
This procedure utilizes smaller incisions with less pain.
The dentist is easily able to tell the patient about the procedure.
As dental implants are the method of choice for the missing tooth. This is the most effective cosmetic treatment available. We at SKN Cosmetics are the leaders in providing dental implants. If you have any queries regarding the procedure or you have missing teeth, then you may contact us directly.
Choose Your Dentist Wisely:
Picking a dentist carefully is crucial if you're thinking about getting dental implants. Along with the crucial consideration of whether or not your dental implants fit perfectly, there is the issue of whether or not they are aesthetically pleasing. This is a crucial inquiry for any kind of restoration, but dental implants are more crucial than other restorations in this regard. Dr. Usama Hayat Ghauri is comfortable with close personal interaction. He is easy to talk to as well as trustworthy. Dr. Usama is a detail-oriented person and he will examine your teeth in detail. Hence, you must make an informed decision before choosing your dentist. He is the best dentist in Islamabad.