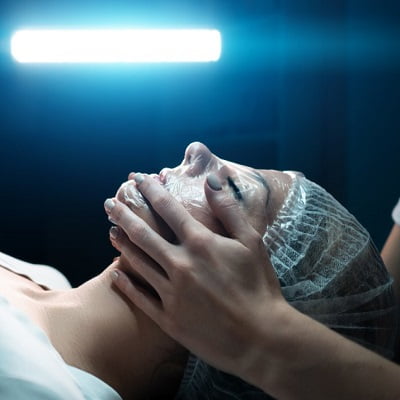 Glowing and smooth skin appears attractive when you take good care. But due to pollution, daily routine and use of makeup products can make your skin dull and unhealthy. So, don't be upset and choose the best and most advanced facial treatment, known as Hydrafacial. It is one of the best solutions that will make your skin smooth and eliminate all impurities of your skin.
However, there are a lot of benefits for those who choose this treatment without any other option. In this blog post, we are going to cover all information related to the Top 3 Benefits of Hydrafacial in Islamabad including details as well. So, keep reading!
What is Hydrafacial?
One of the most popular and demanding facial treatments that are simply performed in just three steps is called Hydrafacial. It is performed as deep cleaning, exfoliate and hydrating your skin that will reduce the dryness and wrinkles, smooth the skin and fix the acne. Also, the results will be immediate and effective that you can see within 1 to 2 days. The total duration of the procedure will be 3o to 60 minutes as it depends on how many steps your skin condition requires. Moreover, you can get this treatment in multiple sessions with a gap of 6 to 7 months.
How Does It Work?
According to SKN Cosmetics, it will perform with an expert dermatologist or practitioner. However, it will be done with three main and simple steps like; the practitioner will clean your skin and remove dirt from deep pores. The peel solution will also be used for the resurfacing of your skin. After that, the vacuum tool will be used for extracting the dirt and oil from the pores and lastly, the practitioner will apply moisturizer serum with antioxidants.
Therefore, the duration will be 30 to 40 minutes and if you want to get more satisfying results then the practitioner will include more steps that will provide you smoothness on your skin. Multiple sessions can be performed for accurate results.
Top 3 Benefits of Hydrafacial:
Generally, there are several benefits for that person who chooses this facial treatment without any other option. However, the major three benefits are mentioned below:
It is suitable for all skin types.
One of the foremost and common benefits of this facial treatment is that it is suitable for all skin types. Every man and woman can choose this treatment with any tone and texture skin type. This treatment will not give you any side effects or complications. So, if you have any sort of skin issue whether it's a pigmentation problem then Hydrafacial Treatment is the best solution for you.
You will get immediate results.
It will provide immediate, effective and conspicuous results on your skin. By performing its three major steps can reduce fine lines, impurities and dirt from your skin and after that, your skin will glow differently. So, the significant benefit of this facial solution is that it will give satisfying outcomes and also you can maintain this look by getting multiple sessions.
Improves the impurities of your skin.
Last but not least, the overall skin texture and tone will be improved and all your skin impurities like oil, dirt, acne, dust and many other things will be eliminated just in one treatment. It is 3 in 1 procedure that cleanses, exfoliates and moisturizes at the same time as well as removes the dullness of your skin. It will give you new and glowing skin and improve your quality of life. Also, there are no specific aftercare instructions to follow as it requires low maintenance.
The Final Words!
Therefore, we have discussed the Top 3 Benefits of Hydrafacial in Islamabad that is major and gives you a noticeable effect on your skin. This facial treatment will be performed during your lunch break and you can go home or work right after the facial. So, if you want to consider this treatment then choose an expert dermatologist or practitioner who performed your treatment accurately and perfectly. So, don't wait and schedule your appointment with SKN cosmetics – one of the best aesthetic centers.