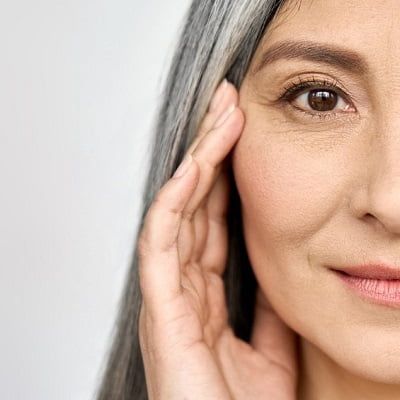 Has the skin on your face started to sag? Do you have fine lines and wrinkles around your eyes? Then you are not alone. These are just a few typical signs of aging skin. Even though aging is completely normal, skin sagging and tired-looking skin can affect your self-esteem and confidence. It can sometimes make you less inclined to participate in social activities.  The good news is that there are skin care products and skin-tightening procedures designed to reduce the effects of aging and give you the best possible appearance. Ultherapy in Islamabad, Pakistan is one such treatment. This blog will explain to you the Top 5 benefits of Ultherapy Treatment.
Ultherapy Process:
Our skin is kept firm by the abundant supply of collagen, which serves as the main structural element of the skin. Our skin naturally produces less collagen as we get older, which causes sagging and dull skin. The aging process is also accelerated by outside factors like pollution, smoking, and sun exposure. 
Ultherapy is a brand-new non-invasive, non-surgical procedure for the face that tightens, tones, and lifts sagging skin. It utilizes ultrasound and the body's own natural healing process. The American Society for Aesthetic Plastic Surgery lists Ultherapy as just one of many cutting-edge procedures being used to rejuvenate skin in a particular way.
Results: 
Results will become apparent over the next two to three months. Some patients report continuing improvement for as long as six months. Ultherapy has emerged as a viable alternative for those who are not yet prepared for surgery.
Benefits: 
Following are the Top 5 benefits of Ultherapy Treatment in Islamabad, Pakistan. 
It can Improve the Appearance of Wrinkles:
The cells are heated by the ultrasound energy that is applied to the deeper dermal layers. They will be stimulated to produce more collagen and elastin as a result of the higher temperature. This will tighten the skin and lessen the appearance of wrinkles and fine lines. The skin on the chest, neck, and face is frequently the target of this treatment. However, it can also be applied to the region between the eyebrows and the chin.
Turn Back the Clock:
The Ultherapy procedure's main advantage is that it can make you look years younger. As part of the ageing process, the skin begins to sag and loosen, but Ultherapy can turn back the hands of time and give you a more vibrant and youthful appearance. By tightening loose skin, the procedure will lessen the effects of ageing on your skin so you can maintain your youthful appearance for a longer period of time.
Almost Anyone Is An Ideal Ultherapy Candidate
You're probably a good candidate for Ultherapy whether you're a man or a woman who wants to tighten refreshed skin. Any patient, regardless of age, gender, or skin tone, can gain from ultrasound therapy. Skin laxity and other common ageing symptoms can be significantly reduced with therapy treatments. Treatments are also an effective preventative measure for eradicating aging symptoms before they manifest.
No Downtime or Recovery Time
There is no recovery period or post-treatment care required with this therapy because it is non-invasive. People with hectic schedules and lifestyles can benefit from the treatment's high degree of flexibility because they can resume their regular activities right away after it. Since no excessive heat or surgical excision is used to achieve the desired results, it is very comfortable.
Cost Effective: 
You might be initially alarmed by the numbers when looking at the price of Ultherapy. But because Ultherapy has so many advantages and is a safer alternative to other skin-lifting procedures, you are getting your money's worth.
Book Your Consultation:
Modern technology is used by specialists at the SKN Cosmetic Surgery Clinic to encourage skin renewal. We provide an affordable Ultherapy Treatment in Islamabad to improve the appearance of the skin. Due to the fact that it is a cosmetic procedure, the Ultherapy Treatment in Islamabad is not insured. Only the most successful methods are employed by our experts, who work hard to produce the desired outcomes. So call us directly or fill out the form given below to book an appointment and get the perfect skin that you have always desired.