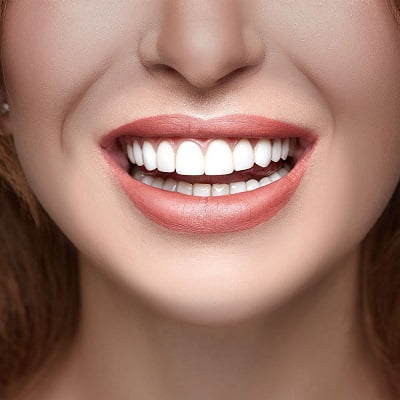 When it comes to a perfect and dazzling smile, you do not have to settle for less just because of crooked or misaligned teeth. Although a flawless and picture-perfect smile is the result of internal happiness and joy, physical perfection is also important. If you are experiencing any tooth issues, then you will not be able to express your internal happiness through a twinkling smile. Dental veneers in Islamabad deal with dental issues and let you express yourself through your radiant smile.
The Conception of Dental Veneer:
This is an aesthetic dentistry option carried out to deal with several dental issues, such as chipped, discolored, or misaligned teeth. This is a transformative solution that utilizes custom-made shells crafted from high-quality materials. These shells are bonded with the front surface of the teeth to conceal imperfections such as stained, discolored and misaligned teeth.
Dental Veneers in Islamabad: Procedure
This is a process to improve the aesthetics of your smile. So, make sure to visit a reputable professional for optimal results. An expert evaluates a person's tooth condition and structure and also tries to comprehend the patient's motivation and objectives. Based on his initial analyses, he finds out the best possible procedure to offer tailor-made results. Generally, a small amount of enamel is removed to create space for veneers. Then the practitioner performs digital scanning to develop a precise and required model for veneering. A temporary veneer is placed unless a custom-made veneer is prepared in the lab. The dentist then uses dental adhesive to create a bond and place the veneer at the designated place. After that, he makes some adjustments to create an alignment.
Types of Dental Veneers:
Porcelain veneers
Composite veneers
Resin veneers
Causes of Misaligned Teeth:
Hereditary factors
Poor dental hygiene
Tooth decay or early tooth loss
Jaw injuries
Dental conditions
Dental Veneers in Islamabad: Top Benefits
This treatment improves the appearance of teeth and offers an attractive and radiant smile.
This treatment offers the appearance of natural teeth by creating a seamless amalgamation.
Veneers are resistant to staining, offering a long-lasting bright smile
This treatment addresses several issues, such as discoloration, misalignments, etc.
Dental veneers do not require specific care as they can be cared for like natural teeth through brushing, flossing, etc.
This is a quick process to hide dental issues and get a dazzling smile.
Side Effects:
Tooth Sensitivity
Discomfort during procedure
Gum irritation
Veneer cracking
Who Should Have Dental Veneers?
Individuals who want to improve the appearance of their teeth
Individuals who have cracked or chipped teeth
Individuals who have misaligned teeth
Individuals who want to reshape the size of their teeth
Individuals who want to improve the aesthetics of their smile
The Cost of Dental Veneers in Islamabad:
Generally, the cost of this procedure is from PKR to PKR. But it may differ because of some factors that can influence the cost of this procedure, such as the type of material used in the process, a professional's expertise, and the clinic's location, etc.
Postoperative Measure:
Do not eat or drink for at least 1-2 hours after the treatment to allow the used adhesive to set properly.
Avoid using extremely hot and cold food for at least a few days
Also, avoid eating hard and sticky foods for a few days
Reduce the consumption of beverages such as tea, coffee, etc
It is also suggested to use a mouthguard while grinding teeth or clenching your jaw to avoid excessive pressure
Visit your practitioner regularly for proper evaluation
Follow the given instructions to foster the healing process
The Bottom Line:
Dental veneers in Islamabad abolish flaws that exist in your mouth, such as cracked or chipped teeth, and make your smile radiant and charming. Furthermore, it makes you feel comfortable and confident and lets you smile at your fullest without any reluctance, as this treatment addresses mild misalignment and discoloration of the teeth. Veneers are of several types based on the use of material and offer several advantages. Furthermore, this is a feasible procedure if its benefits are considered.
SKN Cosmetics Islamabad offers cost-effective and transformative solutions to recover the aesthetics and brightness of your smile. Its team is proficient in dental veneering as it has years of experience and provides customized treatments to offer optimized results. Book your appointment at SKN Cosmetics Islamabad and let yourself present your inner beauty through a radiant smile.