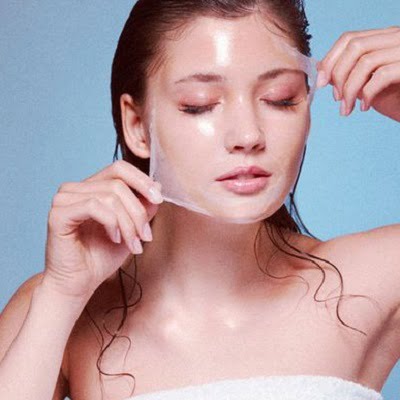 Are you tired of doing every kind of skincare routine and still not getting the results? If you want to improve the quality of the skin, then go for a chemical peel. This cosmetic procedure will give you youthful skin and treat all the skin imperfections such as fine lines, wrinkles, and skin pigmentation. Chemical peels work by exfoliating the skin and removing the dead skin cells. Learn more about the types of chemical peels in Islamabad.
Need For Chemical Peel:
A chemical peel is a cosmetic procedure to deal with your cosmetic concerns. Chemical peels are applied to the hands, neck, and face. As a result, you will get an even tone and smoother skin. Chemical peels can be used to treat the following conditions:
Fine lines and wrinkles
Mild acne
uneven skin and sunspots
Dull complexion
Actinic keratosis
Dark, patchy skin
Acne scars and hyperpigmentation
There are different chemical peels; the dermatologist will examine your skin condition and listen to your aesthetic and cosmetic concerns. After the initial consultation, the dermatologist will suggest the type of peel best for you.
Types Of Chemical Peels:
There are different kinds of chemical peels carried out at SKN cosmetics to meet the requirements of the patients. You can also choose the type of chemical peel according to your goals.
 ●     Superficial Peels
Superficial peels are also known as light peels as they work on the skin's upper layer. The dermatologist suggests this peel if you have skin issues on the top layer of the skin. People having these peels only penetrate the top layer, so the side effects are very less. You might need a few sessions of superficial peels to achieve the desired results. There is little or no downtime for this type of peel. Examples of superficial peels are salicylic acid, retinoic acid, and TCA.
●     Medium Peels
Medium peels act on the middle layer of the skin, and it is more effective for getting rid of hyperpigmentation, acne scars, and wrinkles up to an extent. After getting medium peels, you will notice slight redness on the skin, which will fade away in 1 or 2 days. You should take proper care of your skin to avoid allergic reactions and wear sunblock before going into the sun to protect your skin.
 ●     Deep Peels
Deep skin peels penetrate into the deeper layer of the skin. It treats severe skin issues such as sun damage and hyperpigmentation. It is suitable for fair skin tone as it can cause hypopigmentation in dark shade people. After getting deep peels, you will recover in a few weeks. To avoid complications, you should follow the aftercare instructions given by the dermatologist.
Professional Peeling And Home Treatment:
It is important to know the difference between professional peeling and in-home treatment. There are a variety of chemical peels available on the market, But you should always prefer professional peeling to avoid the side effects and severe damage to the skin.
Choosing The Right Chemical Peel:
Before choosing the type of peel, the dermatologist will examine your skin and suggest based on some parameters: Skin type, skin condition, and your goals. You should always discuss the procedure and goals with your dermatologist to get the best results.
What Are Some Side Effects Of Chemical Peeling?
Choosing a well-certified surgeon is important to avoid complications and side effects. Some of the side effects of chemical peeling are as follows:
Redness
Scarring
Dark patches
Scar tissue overgrowth
Skin sensitivity
Eye irritation
Cost:
The average cost of chemical peel in Islamabad varies for everyone as it depends upon the following factors:
Type of chemical peel
Number of sessions
Skin condition
Dermatologist fees
If you want to know the exact cost and different types of chemical peels in Islamabad, then consult our team.
Things To Consider Before Choosing The Dermatologist:
You should always choose the best dermatologist for the perfect skin rejuvenation. At SKN cosmetic Dr. Abida Sardar has been performing aesthetic procedures for more than 13 years. She is well skilled and a board-certified dermatologist. She will listen to all your cosmetic concerns and treat you the right way. You can fulfill all your dream looks by getting an appointment with the best dermatologist.
Final Thoughts!
People who want to look youthful and beautiful without cosmetic surgery can choose the chemical peel treatment. It is a painless, non-invasive treatment with minimal downtime. You will get the best results with dermatologist expertise. Book an appointment now by filling out the form. If you book now, you will get a 25% discount on cosmetic procedures.