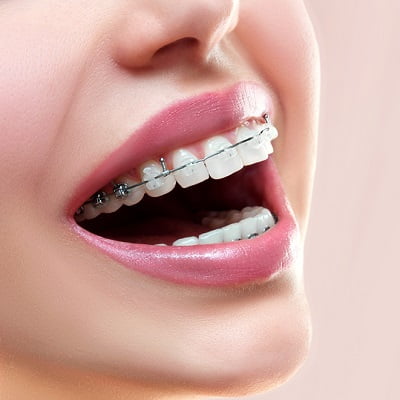 Everyone wishes to have a healthy and beautiful smile. But many people have crooked, crowded, and misaligned teeth, affecting their smile. These issues can also cause bite problems. Different treatment procedures are available for treating these issues, such as braces, retainers, and other types of removable devices. Braces are of different types to treat bite problems and crooked teeth. If you want to learn more about the types of orthodontics braces in Islamabad, then read the following blog.
Types Of Orthodontic Braces:
There are different types of orthodontic braces; you can choose the type of orthodontic treatment depending upon your goals and the condition of your teeth. As every brace consists of different types of wires or removable appliances. Following are the main types of braces:
●     Metal Braces
Metal braces are a common type of braces, also known as traditional metal braces; dentists have been practicing metal braces for more than 100 years. With the advancement in the field of dentistry, the elastic band color is also available, and you can select the color of the band according to your choice. Metal braces require less time to treat dental issues. Most parents like metal braces because they are not removable and don't need to remind their children repeatedly.
●     Ceramics Braces
Ceramic braces are invisible braces and cannot even be noticed like metal braces. But it is necessary to maintain oral hygiene after getting ceramic braces. Ceramic braces are usually used for front teeth. Adults with cosmetic concerns usually prefer ceramic braces.
 ●     Lingual Braces
Lingual braces are like metal braces as they contain the same components. The main difference is that lingual braces are fixed at the back of the teeth, thus making them more invisible. Lingual braces in Islamabad also work faster and cost more than metal braces.
●     Clear Aligners
Clear aligners are also clear braces but are removable, as they do not contain wires or screws. It is the most convenient and easy way to straighten your teeth. You can remove them before eating anything. Brushing and flossing are easier. You should wear clear aligners 22 hours a week to see the best results. Clear aligners are a little bit more expensive than other types of braces. Adults usually go for clear aligners braces as they are invisible and removable. Parents do not suggest clear aligners for teenagers as they will need to remind their children to wear the braces after eating or brushing.
 Need For Dental Braces:
Orthodontic braces are usually used for straightening the teeth. Some other reasons for dental braces are as follows:
Spaces between the teeth
Crowded teeth
Crooked teeth
Underbite
Overbite
Gapped teeth
Irregular smile
 How Long Does It Take For Orthodontic Braces To Work?
The dental braces usually work for 2 to 3 years. You can reduce this time period by following the doctor's instructions. The time period also depends upon the teeth' condition, the patient's age, and the type of dental braces. You need to go for follow-up appointments to ensure that the braces exert maximum force to ensure proper and timely straightening of the teeth.
Which Age Is Best To Get Braces?
Generally, there is no age restriction to get braces done. But the best age to get braces is the age 10-14. The bones are still growing at this age, and it is easy to straighten the teeth. It is important to wait until the baby teeth fall out and the adult teeth are in. Many adults also get braces to get a more beautiful and aligned smile. Adults and children can both get benefits from dental braces.
 Cost Of Dental Braces:
The cost of braces in Islamabad varies for everyone. The price fluctuates as it depends upon the following factors:
Type of dental braces
Condition of the teeth
Number of appointments
Dentist's fees
Location of the clinic
If you are willing to know the exact price of different types of orthodontic braces in Islamabad, then consult our team. Our team will guide you in the best possible way as we have the most affordable prices compared to other clinics.
 Book, An Expert Orthodontist:
If you have crooked, misaligned teeth or a bad smile, then book an appointment with an expert orthodontist. We have the best team of dentists who will examine your teeth and listen to your cosmetic and medical concerns. They will suggest to you the type of braces which is best for you.