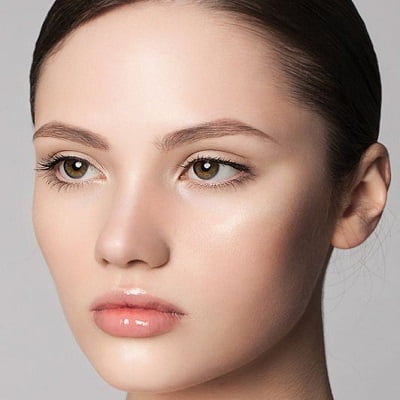 Are you one of those with premature signs of aging, wrinkles, and uneven skin tone? PRP treatment is best for you if you struggle with any of these issues. In PRP treatment, the platelet-rich plasma is injected into the treatment area to increase the growth of new cells. These cells also increase the healing time of the skin. As a result of these injections, you will get flawless and younger-looking skin. It is a highly popular and recommended procedure as it is a non-surgical treatment. If you want to know the benefits of PRP treatment on the face in Islamabad, then read the following blog.
Benefits Of PRP Treatment:
PRP treatment is used for various cosmetic purposes. There are many benefits of it. Some of them are:
●     Stimulating the collagen production
As we age, the collagen production slows down, so the platelets rich plasma is injected to boost the collagen production, reducing the signs of aging.
●     Treatment of acne scars and pigmentation
If your skin has pigmentation due to excessive sun exposure or acne scars and uneven skin tone, then in prp treatment, the micro-needling technique is used, which boosts collagen production. Depending on the skin's condition, you need a few sessions of this treatment.
●     Treatment Of Delicate Areas
The under-eye area is the most delicate part of the face as dermatologists do not use lasers near the eyes to treat dark circles or wrinkles. So, in this case, PRP treatment is helpful. The PRP injections help to remove dark circles and wrinkles under the eyes.
●     Long-lasting results
One of the main benefits of PRP treatment is that it gives promising and long-lasting results. After one or two sessions, you will start noticing the results, which will last about 12 to 14 months.
Less Side Effect:
It has few adverse effects compared to other cosmetic procedures, using a person's blood. A few side effects of PRP treatment are swelling, bruising, and pain, but these are temporary ailments and will fade away with time.
Procedure Of PRP Treatment:
It is a simple treatment, and the first step is drawing out blood from the vein-like other blood tests. Then the extracted blood was placed in a centrifuge machine and spun at high speed about ten times. The upper layer of the blood, which is rich in plasma, is used for injecting at the treatment site. PRP also has use in treating hair full. The main work of PRP is to boost collagen production.
How To Take Care After The Treatment?
You should take proper care of the skin after the treatment to avoid any allergic reaction. Avoid unnecessary sun exposure and always apply sunscreen to avoid tanning or any reaction. Do not use skin care products or makeup after the treatment as it can cause itching. You should avoid unnecessary touching on your face.
Cost Of PRP Treatment:
The average cost of PRP treatment in Islamabad starts from PKR 10,000. The price fluctuates depending upon the number of sessions, skin condition, treatment area, and dermatologist fees. Consult our team if you are willing to know the exact cost. Our team will guide you in the best way.
Final Thoughts!
If you have skin issues, are tired of using skin care products, and are not getting the desired results. You must go for PRP treatment. It will give you many benefits. We have a skilled dermatologist who will provide you with comfortable skin restoration.
Looking to know more about the benefits of PRP treatment on the face in Islamabad, then book an appointment to get treated by the best dermatologist.