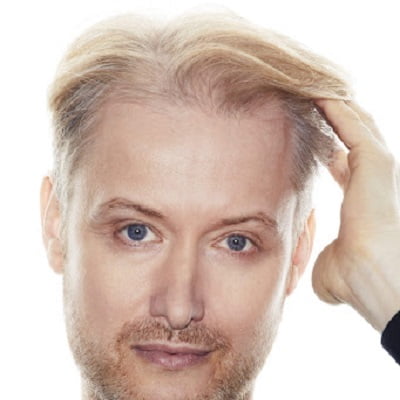 Nowadays, if you are one of them who is looking for the best hair restoration options for stopping hair loss or hair thinning then you are not the only one. There are many people men or women, young or old who are experiencing hair loss problems at some point. The major thing is that they are losing the volume which makes them so disappointed and stressed. Normally, 50 to 100 hair strands shed in a single day but if someone observes that he/she is losing more strands than the normal routine, then the hair is getting thin. 
If you are seeking a solution to thin hair then the best action you can take is to consult your nearby board-certified dermatologist from a reputable clinic. It would be easy for you to know the reason for hair thinning and the dermatologist will recommend a suitable solution about What Are the Best Treatment Options for Thinning Hair. Read this blog post for more information.   
Why Hair Get Thin?
According to research, there are several reasons for hair fall or hair thinning. Different people have different causes of hair thinning according to their body health. Some of them doesn't have a good and healthy diet, due to age, stress and depression, imbalanced hormones and the most common cause of pattern baldness. 
When you know the reason for your hair thin or hair falls from your dermatologist, it is necessary to cure the problem before you run out of time. So, consult SKN cosmetics, as they are performing the best hair treatments and have an experienced surgeon with an expert team.   
What Are The Best Treatments?
At SKN cosmetics, we offer many treatments which are best for improving hair density and make them stop falling according to the need for patient and suitability. These are mentioned below with a bit of detail. 
Medication:
In this process, the dermatologist will recommend FDA approved medication for hair fall or thin hair treatment. Usually, Minoxidil and Finasteride are recommended after reviewing the situation of the candidate's hair fall and thinning. It is a typical solution that will be applied directly on those scalp areas where it is required. A candidate usually used this medication for 3 to 6 months. Whereas, finasteride is an oral pill solution that is used for treating pattern baldness. Results may depend on person to person.  
PRP Therapy:
Another effective therapy which is used to perform for hair restoration procedure is known as PRP therapy. It stands for Platelet-rich plasma which is extracted from the candidate's own blood for improving the blood flow. This procedure is performed in just three simple steps which are: 
The practitioner will take blood from the candidate's arm and put the blood container into the centrifuge.

 

The 15 min process of centrifuge will separate the blood elements and plasma as well.

 

Lastly, the plasma will be injected into the scalp areas where the hair is getting thin or falling.

 
Therefore, it will increase the flow of blood to the follicles of hair and support cell growth. After that, the natural growth will generate, most of the patients require 3 sessions with a break of 4 to 6 weeks. 
Hair Transplant:
The most effective surgical treatment that will give you long-lasting and natural outcomes are Hair transplantation. It is an excellent and amazing option for hair growth that will improve the volume, growth and appearance naturally. There are two modern and advanced techniques in it, first is FUE that is performed as extracting hair follicles from the healthy donor side of the scalp and implanted into the empty and bald areas carefully. The other one is FUT – also known as a strip method which is performed by extracting strip from the backside of the scalp and insert into the empty area. 
Both methods are delicate, performed under local anaesthesia and handled by an experienced surgeon. The procedure will take 6 to 8 hours or depends on the need of the patient and the complete results will be noticed within 8 to 12 months. 
Micro-Needling:
Micro-needling is an effective and easiest method for hair restoration. Also, it is a cosmetic process that is performed by a handheld roller that has little needles on it. The hand device will use on the treated area of the scalp and those tiny needles will create micro-sized cuts that are totally painless. It stimulates the production of proteins naturally and improves the strength of hair. Before using this device, ask your dermatologist about the procedure steps and safety. 
Low-Level Laser Therapy:
Last but not the least, another effective and affordable procedure which is totally painless and cure the hair fall. Low-level laser therapy is used to perform with laser light that lights up photons into the treated area of the scalp and for reviving inactive follicles of hair and restoring new growth of hair. It will re-energize the weak follicle cells and support the growth of healthy hair. The duration of the procedure is approximately 30 minutes that will deliver effective results. 
The Benefits:
After knowing about What Are the Best Treatment Options for Thinning Hair, there are several benefits of undergoing hair restoring treatments. Some of the common are mentioned below: 
All treatments are effective and safe.

 

The experienced dermatologist will perform according to suitability.

 

Provide long-lasting and natural results.

 

These are non-invasive and minimally invasive procedures.

 

Affordable and worthy.

 
Cost and other Factors:
The cost of all these procedures are different and the selected treatment cost will be discussed in the consultation session. Moreover, few factors can affect the cost like the experienced surgeon fee, location and reputation of the clinic, selected treatment option, anaesthesia and medication if required. 
It is a cosmetic concern that most of the insurance companies don't cover. Further, if someone wants to know more about the cost related information then contact us. Our team will provide helpful information. 
All summed up! 
Therefore, if someone experiencing hair fall or hair thinning issues then feel free to consult SKN clinic's experts. We are offering effective and best treatment options for thin hair according to the suitability of the patients.