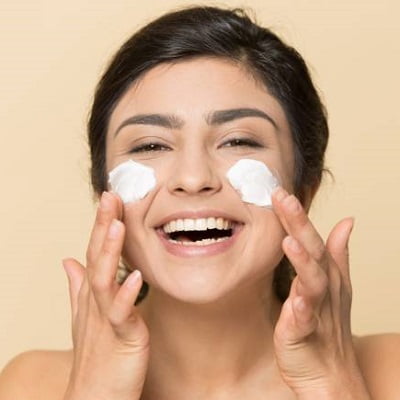 Naturally, people get changes on their faces and other body parts due to the age factor. The skin mostly started to sage and show ageing signs on facial skin. As you grow, you have to experience such changes in your appearance, many people use topical creams and cosmetic products for obtained results very lately. Once they stop using these products the ageing signs appear again. 
Generally, most people don't know about the treatments and candidacy criteria, it is very important to consult your medical specialist to know about the details of treatments and What is the Age To Start Using Anti-Aging Treatments? These treatments will show immediate outcomes and make your skin even more attractive and tight. 
Modern science introduces 100% safest various cosmetic treatments for making skin smoother, active, fresh and free from ageing signs. This blog post will cover the reason and treatment options related to skin.   
Reasons For Ageing Factors:
According to SKN cosmetics, these ageing factors like fine lines, crow's feet, dark circles or dull skin appear due to age and other reasons. Once the tight skin is no longer as same as before. Several factors can affect the skin but these two are the main reasons for ageing factors. 
The natural ageing factors.

 

Damage from the sun.

 

Moreover, some other factors also put up to the ageing signs of the skin, these are mentioned below:  

 

Due to Pollution.

 

Stress and anxiety.

 

Daily facial gestures.

 

Obesity causes.

 

Sleeping positions.

 
Treatment Options:
At SKN Clinic, we have a variety of Anti-Ageing treatments that are effective and impressive results. These are the major and most performing treatments as mentioned below: 
Skin Boosters: 

An effective treatment performed for ageing and saggy skins. It works by increasing the hydration, moisture provider and elasticity will be improved. Also, it improves the structure and quality of the skin. Mostly, it is performed for facial skin but also used for the neck and hands as well.

 

Dermal Fillers: 

The most effective anti-ageing treatment known as dermal fillers. This procedure will enhance the overall appearance of the saggy skin effectively. Also, it will disappear the lines

and wrinkles from the facial skin and restore the contours of the areas where the volume of skin looks saggy and low.

 
Botox: 

Another most performing procedure is called Botox treatment, it is getting popular day by day as a process of removing lines and wrinkles from the face and improves the volume as well. Also, it maintains the skin tightening and smoothness of the face.

 

Chemical peels: 

A procedure which is performed as applying the synthetic mixture on the body areas will greatly enhance the appearance of treated skin. A solution will apply to the skin that will gradually peel off and new skin will expose smoothly. The wrinkles and dark patches will be lessened from the skin and it can usually be performed on the face, neck and hands.

 

Mesotherapy

: 

It is a procedure of tightening the skin by injecting small amounts of mineral, vitamins and amino acids for making the poor skin damages into smooth and flawless skin. It will deliver immediate and visible outcomes right after the first session. The major benefits of this therapy are to remove wrinkles and lines, skin tightening and removing hyperpigmentation.

 

Laser Skin Tightening: 

A most popular as well as effective procedure that is used to perform skin tightening and enhances visible signs of ageing is called laser skin tightening. Also, it is used for skin laxity, removal of wrinkles etc.

 
Right Age for Anti-ageing Treatments:
It is very important to Know What is the Age to Start Using Anti-Aging Treatments?  because when you do not fulfil the candidacy criteria you can't undergo these treatments. For using anti-ageing treatment, you must be above 25 age. Whereas, 25 to onward age is the best age for anti-ageing treatments. 
Signs and Symptoms of Ageing:
Medical specialists believe that when several changes occur in the skin, some of them appears on the upper layer of the skin and others become obvious. These signs may include: 
It will change the texture of the skin roughly.

 

The 

colour

 will change from light to dark and dull.

 

Saggy and slack skin.

 

The skin will become thin.

 
The Outcomes and Benefits:
According to SKN cosmetics, we deliver long-lasting and effective results to every client. Different anti-ageing treatments have different outcomes in their own ways. These methods will recommend you according to your skin type, issue and according to your suitability. Some of them require multiple session for making skin smooth, improved and young. 
There are many benefits of anti-ageing treatments such as your skin will be improved, the young appearance will be back, have long-lasting and effective results, no recovery time require and these are painless non-invasive procedures.