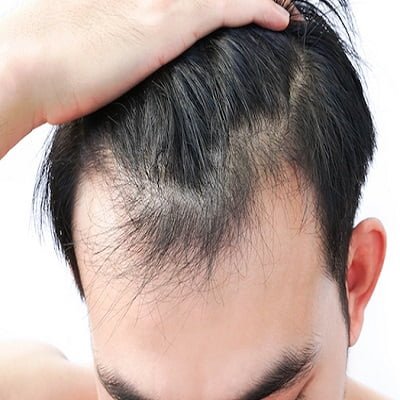 The time when you saw the scalp in the mirror in less hair volume feels so disgusting. It is a common issue that occurs in males or females. Hair fall can be affected by any age person. Nowadays, many people are facing hair fall without any specific reason, few people experienced it at an early age and some of them experienced it lately.
When you think about hair treatment, you should know what the suitable treatment is and what the best time is. Now you may have few questions in your mind about: What Is The Right Time To Get a Hair Transplant in Islamabad Pakistan.
What Is The Right Time?
Now, it is important to know the best and ideal time for hair treatment. So basically, all clients different and we can't recommend anyone without examining the core of the problem. Before suggesting any method or age, a practitioner will consider few things about you, such as your hair fall type, hair loss pattern, hair quality of donor side and the size of the bald area.
If we talk about an overall issue, then there is no specific ideal age for a hair transplant. Nevertheless, it is important to know are you able to consider a hair treatment or not. When a candidate had his/her first hair treatment, they mostly wish that why don't we had it early. It depends on your certain situations.
It is a good idea to wait until any rapid hair loss and you should be plan out carefully for obtaining the best effect. It depends on proper timing.
Does Hair Treatment Work?
Yes, of course, when you undergo an effective method of hair transplantation then it will probably work. It is performed through simple steps, the hair follicles or strip will be extracted from the donor area and will be inserted into the needy area.
Different Methods Of Hair Treatments:
It can be performed in two advanced methods which are effective and the best methods. These are FUE or follicle hair unit method and FUT or strip method. These two are performed according to the need of the candidate and what is suitable for him/her. Both are different in performing and have different results durations.
Benefits:
According to SKN cosmetics, we believe that if a person gets his/her hair transplant at the right time so it will be helpful and meaningful for them. The main advantage of having hair restoration on time will make you confident and not going to ruin your lifestyle and daily routine. You will appear good when you have it even once in your life.
Outcomes:
When you get a meaningful answer about the right time to get a hair transplant, the second important thing is the results.  Different candidates obtained different results and have different timing of recovery. We deliver promising outcomes to our clients for making their treatment memorable. The outcomes of a hair transplant will be miraculous and effective for patients. The before and after photos may require for showing the satisfaction of clients.
Aftercare:
It is necessary to follow the aftercare instructions right after your hair treatment. The instruction will be prescribed by your practitioner that is suitable for you and your health. Some of the common instructions are as follow:
Do not go out in direct sunlight, it may affect the treated area.
Avoid wearing hats or other things for a week at least.
Stop consuming blood thinners, it may slow down the recovery period.
Do not smoke or drink alcohol.
When you feel any minor pain, itching or swelling, follow the practitioner's advice.
Avoid physical activities and exercises.
Cost:
The average cost of hair restoration depends on various factors that can affect the cost, such as:
The experienced surgeon.
The location or area of the clinic.
The reputation of the clinic.
The method is chosen.
Anaesthesia and other medications.
Further, if someone is wondering to know more, contact us for more details.
Book An Appointment!
If you are planning to have a hair treatment and confused about What Is The Right Time To Get a Hair Transplant in Islamabad Pakistan, feel free to consult SKN cosmetic in Islamabad. We are available to suggest to you the suitable methods & best advises for yourself.