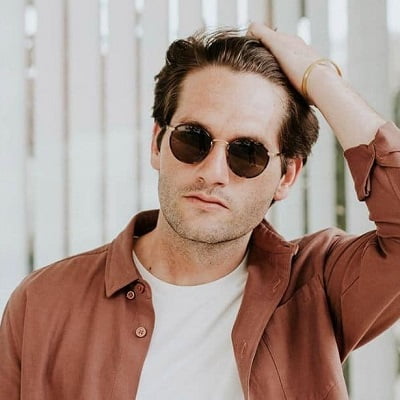 Hair loss equally affects men and women of different age groups. But if we consider some worst cases, then you will notice that these bald patches start to become prominent in even the early 20s. It's a disastrous condition indeed, but I think no one is as responsible as your genes. With the passage of time, these bald patches get much wider & wider, which ultimately leads to partial or even complete baldness by the age of 40 or above.
Now here comes the question that what is the most suitable age for undergoing such Hair Transplant Surgery which involves Follicular Unit Hair Transplants (FUT) & Follicular Unit Extraction (FUE)?
A Most Suitable candidate for Hair Transplant:
According to some leading hair transplant specialists, the most suitable and ideal age for all hair transplants is 22 years to 40+ & above. This is the exact time when baldness sets in the person, so all the patients can easily get that right transplant for them. But on the other hand, if your hair transplants are done in some setting where your surrounding hairs have progressively lost, then it can be definitely leading towards to an unnatural appearance.
This is actually happening with all young candidates. The transplanted hair starts to grow with complete vigor, but the hair present on their surrounding areas gets thinner & thinner gradually. So for this serious reason, hair transplant are not considered good for young men having congenital alopecia. If you really want to choose hair transplant surgery, then you should contact expert professional specialists who can handle these surgeries with great efficiencies according to your age group.
Patient's Family History for Hair Transplant:
There are some more factors doctors should consider before doing such surgery. The first and important factor is to check out the patient's family history and study the reasons behind this baldness pattern. Now after studying this evaluation, the time of this hair transplant surgery needs to be fixed. They also study the socio-economic factors of the candidate. Elders' persons who are the late 30s or even early 40s are financially well stable, so the patients of this are considered best and prospective candidates for undergoing these serious and costlier procedures.
Amount of hairs in Donor area:
Another important consideration is to check out the amount of hair in the patient's donor area. During this hair transplant, all the donor hair follicles are usually extracted from the back portion of the scalp. So the exact amount of hair you are going to transplant is actually determined by the amount of some healthy hair available in your donor area. It means that if the patient's family is suffering from this complete baldness pattern, then he is not an ideal candidate for hair transplant, because there will be no healthy hair in his donor area for future transplants if needed.
IF you want to know more about several important things, then you need to contact expert professionals in Islamabad Pakistan who suggest good opinions about these hair transplants. So if you are thinking to have this surgery then you should consider hair transplant from well-known specialists who will utilize latest methods and the best equipment for your complicated surgery.