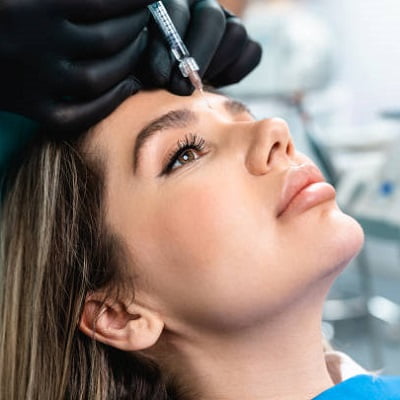 Nowadays, dermal filler in Islamabad has become a popular aesthetic treatment because of its peerless offerings and immediate results. People who deal with skin imperfections such as wrinkles and volume less prefer this advanced procedure to plump up and improve facial appearance. Dermal fillers can offer a number of benefits and rejuvenate the appearance. However, the longevity of results is also a topic of concern, and people also consider this factor before getting fillers. This blog will help you to choose the most suitable type of filler to get more extended results.
Dermal Filler: Overview
The cosmetic field aims to deal with aesthetic concerns of people: the appearance of wrinkles and fine lines, hyperpigmentation, uneven skin tone, volume loss, and under-eye bags. These conditions can occur because of the aging factor, poor lifestyle and dietary habits, etc. The technique provides a non-invasive solution against all these skin-related imperfections and offers a youthful and revitalized appearance.
These fillers are basically injectable substances. Notably, different types of substances are used to achieve results: reduce the appearance of skin blemishes such as wrinkles, fine lines and hyperpigmentation and augment facial elegance. Not only do people get rid of skin issues, but they also get a smooth, attractive, and refreshed appearance.
Which Dermal Filler Lasts The Longest?
This is the most asked question. People are curious to learn about the type of filler that can offer more extended results. The longevity of a filler depends on a few factors. Before learning about the type, we are going to discuss the factors that can determine the duration of this treatment's results. 
Type of filler used

The metabolism of an individual

Placement and Depth of filler

Lifestyle practices

Individual factors: Genetics
Facial fillers are of various types, such as Sculptra, Juvederm, Voluma, Radiesse, etc. The duration of their results varies. Among all sorts of fillers, the results of Sculptra are considered to be long-lasting. The primary reason for its lasting results is that this particular filler fosters collagen production in the body, which also adds value to the appearance of the skin and improves elasticity and skin texture. It is believed that the results of Sculptra fillers in Islamabad can last for up to or even more than a year. 
Top Benefits Of Facial Fillers:
Reduce the appearance of skin-related issues such as hyperpigmentation, fine lines, crow's feet and wrinkles

Address volume loss and restore the lost volume and create a fuller and contoured appearance

Restore the look and volume of cheeks and lips and create more refined and seductive appearance

Provide a number of benefits without surgical interventions or any incision

The results of this procedure are immediate and can be extended for more than a year with a correct strategy

Deal with the specific concerns of each patient and offer them customized results

Offer quick results without producing any risks of complications and side effects

Foster collagen production in the body, add elasticity and offer a rejuvenated appearance

Most importantly, the results of fillers are reversible and can be further molded over time
What is the cost of this treatment?
The cost of dermal fillers in Islamabad varies from person to person as it depends on a few factors that include but are not limited to the type and amount of filler, the area to be treated, the clinic's location, and the expertise of a practitioner.
Summing Up:
Dermal filler in Islamabad is a non-surgical and non-invasive treatment that is carried out to reduce the appearance of skin-related issues, improve facial contour and symmetry and create a more refined and attractive appearance. This procedure improves facial aesthetics and adds to the grace and elegance of an individual. It is deemed one of the most popular skin rejuvenation procedures that people are considering nowadays. However, the longevity of its results is still a concern for many people. However, the results of a particular filler may vary from person to person. Sculptra filler offers long-lasting and durable results because it stimulates collagen production. 
Schedule your appointment at SKN Cosmetics Islamabad to recreate the charm, glow and fascination of your facial appearance. Visit our clinic and get a consultation session to make an informed decision.
FAQs:
What is the long-lasting dermal filler?
Sculptra is the most durable and long-lasting filler. It stimulates collagen production in the body and offers enduring results.
At what age should you stop getting fillers?
There is no actual age to stop getting fillers. You can get fillers throughout your lifetime because they do not cause any harm to the skin.
Will filler change my face?
Fillers in Islamabad deal with volume loss, reduce the appearance of skin issues and offer a more refined and attractive appearance. In this sense, they bring a positive change and make your face look fuller and more attractive.