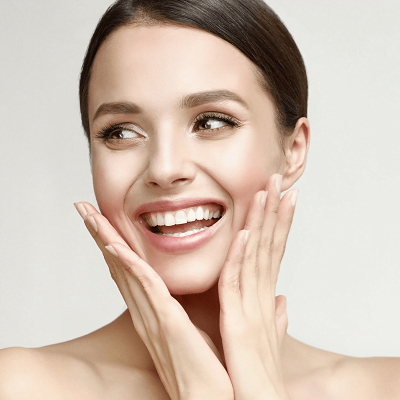 Women are self-conscious about their skin and it is very hard for them to decide what to do with their skins without harming or choosing the wrong treatment. If you want to get brighter skin, improvements in tone, want to look young, and many more then you need to consult SKN cosmetics. We are offering the best skincare treatments.
Our expert dermatologist will examine your skin condition and ask you to discuss other skin issues. After that, they will recommend you a suitable treatment option. In this blog post, you will learn all about Which is Better HydraFacial or Chemical Peel. Keep reading!
The Difference:
According to SKN cosmetics, the dermatologist usually recommends a suitable solution for your skin and it totally depends on what you are trying to address. There are two main methods that are effective and safest for every skin type, the first is Hydrafacial and another one is a chemical peel. Here, we are going to discuss two amazing skin methods because it is important to know the difference.
HydraFacial:
A facial procedure that is performed with multiple steps as resurfacing treatment. It is extremely effective for all skins to clean and clear the pores as well as hydrate the skin.
This facial will remove your dead skin and excess sebum from the skin. After that, a mixture of salicylic and glycolic acids will be applied to the skin for breaking the excess oil and dirt from inside your pores without peeling the skin.
The pen-type device that is used to perform for sucking out the blackheads, oil, dirt, and other impurities, known as a hydra-peel vacuum. After that, the best serum will be applied for plumping and nourishing the skin.
Chemical Peel:
The chemical peel is a procedure that reduces the appearance of facial fine lines from the mouth, around the eyes or it can remove sun spots, aging or genetic spots. It is an ideal option that can treat certain types of acne as well.
During the procedure, the solution will be applied on the face or treated area and the skin layer surface will peel off. It will also promote collagen production and result in a new layer of fresh and healthy skin.
In this treatment, there are three levels of peeling methods: light peel, medium peel, and deep peel. These levels will be recommended according to the desire of the candidate and if he/she has an initial level of the issue on the skin then the practitioner will recommend a light level or if the candidate has severe issues then deep peel will be recommended.
The Results:
According to both treatments, they are effective and dramatic results providing procedures. Here we mentioning both treatments results separately:
Hydra-facial will provide glowing and hydrating effects on skin for 7 to 10 days or depends on the candidate's skin type. It requires multiple sessions like 4 to 6 sessions to cleansing deep skin and make your skin brighter and attractive.
A chemical peel will deliver effective and amazing results according to the type of peel level. All three levels of chemical peel require multiple sessions at a specific time. After completing require sessions, the skin will be smooth and brighter.
Therefore, both are amazing techniques and only your skin expert can recommend to you Which is Better HydraFacial or Chemical Peel. The results will be obtained according to the method chosen, skin type, and performance of the practitioner.
The Cost:
The cost of hydrafacial and chemical peel is different and depends on person to person. The exact cost of both treatments are mentioned below:
The Hydrafacial cost ranges between 5000 PKR to 10,000 PKR.
The Chemical peel cost ranges between 5000 PKR to 20,000 PKR.
Moreover, there are few cost factors that can affect the actual price of the treatment, these are mentioned below:
The professional practitioner's fee.
Location and reputation of the clinic.
The method is chosen according to skin type.
Session requirements.
All Summed Up!
Therefore, to determine which treatment is better for your skin or which is suitable then consult Cosmetic Surgery in Islamabad, we will examine your skin condition and recommend you a suitable treatment option. Also, providing effective and satisfying results is our top priority. So feel free to contact us!