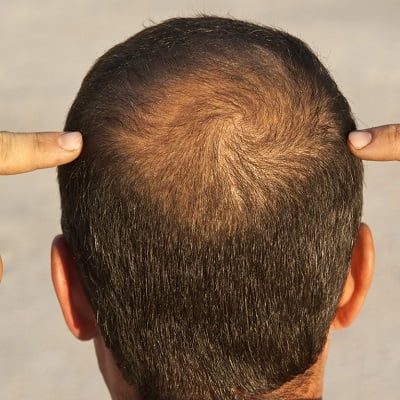 Hair loss is a common problem all around the world. Globally 70% of people experience this problem and want to stop the unnecessary hair fall. However, hair fall can be appearing due to many causes like heredity, stress, pattern baldness or imbalanced hormones. Don't worry! There are a lot of hair restorations that can sort from mild to severe hair fall problems.
Now, you must prefer the best and most effective solution to get from a well-known place. So, in this blog post, we are going to let you know all about hair transplants and most importantly, Which is the best city for hair transplants in Pakistan? Keep reading for more information!
To Know About Hair Transplant Surgery:
A surgical procedure that is used to perform for restoring hair from your own hair follicles is known as Hair Transplant Surgery. It will be performed by an expert plastic surgeon that usually extracts your hair follicles from the backside of the scalp and implants them on bald or patchy areas.
Also, it performs under local anesthesia so you will not feel any pain or discomfort during the surgery. The total duration o the surgery would be 4 to 8 hours as it depends on the bald condition of the client.
Different Types of Hair Restoration Techniques:
Hair Transplantation – one of the delicate and sensitive procedures that require a lot of skills and expertise to perform. Moreover, it can be performed with several methods and techniques. The two main types of hair transplanting techniques are FUT & FUE. Both are performed for transplanting hair from one place to another. FUT is known as the strip method that the surgeon will extract the strip from the backside of the scalp and implant it. Whereas, FUE is known as Follicle unit extraction individually extracts hair grafts and implants them on patchy bald areas.
Other than that, there are two other techniques that come under Hair Transplanting surgery. The first one is Slit Grafts which contains 4 to 8 hairs on each graft. The second one is Micrografts that carry 1 or 2 hairs on each graft. The performance depends upon the requirement of the client.
Final Results & Success Rate:
After the procedure, the recovery period may take 3 to 4 months as the wound will heal and the hair growth will start. You will see hair growth after the recovery. The final results will be seen after 9 to 12 months but some people get proper outcomes after 15 to 18 months so it depends on the growth of the candidate. The success rate of getting satisfying results is more than 95%.
Moreover, choosing an experienced surgeon plays a major role in obtaining accurate results and how you take care of your treated area. However, the client will get effective, satisfying and long-lasting results.
Are You A Good Candidate Or Not?
It is very important to fulfill the candidacy criteria before undergoing hair restoration surgery. This initial consultation requires a medical history, physical examination, and scalp skin and growth rate with hair texture. Somehow, there are some requirements a client need to fulfil is mentioned below:
A person should be above age 20.
People who are experiencing male pattern baldness.
Anyone who is suffering due to burning or injury.
To have healthy hair follicles.
FYI – it would be best if you talk to your surgeon personally where they will examine you properly and recommend you suitable treatment options.
Best City For Hair Restoration Treatment:
In general, the performance of a hair surgeon plays a major role in the best results and choosing a more developed city can give you a memorable experience. People who ask "Which is the best city for hair transplants in Pakistan?" then we will prefer Pakistan's best city for Hair Transplant in Islamabad. It is a developed city where they have expert surgeons that are performing such treatments for many years.
SKN Cosmetics is one of the reputable clinics in Islamabad that is offering effective and successful hair transplant treatments for the past few years. If you want to consider the hair restoration treatment then you can talk to us anytime.
How Cost Will Be Calculated?
According to SKN Cosmetics, the cost will be calculated by physical examination of the client's condition. The average price of Hair transplant surgery in Islamabad ranges between 70,000 PKR to 400,000 PKR. Also, there are a few factors that can affect your cost like:
Expert Surgeon's fee.
Location of the Clinic.
A number of Hair Grafts.
The Reputation of the clinic.
Chosen hair restoration technique.
Other supporting Charges.
Furthermore, if you are willing to know more about costs and its factors related to queries then contact us or visit our clinic anytime. Our experts will guide you with the best. 
Final Words!
Therefore, if you are experiencing unwanted hair loss due to any reason and want to get your treatment from a reputable place then you must visit SKN Cosmetics where we are offering satisfying services, successful results and a long-lasting appearance. So, feel free to consult us and get yourself natural hair growth.