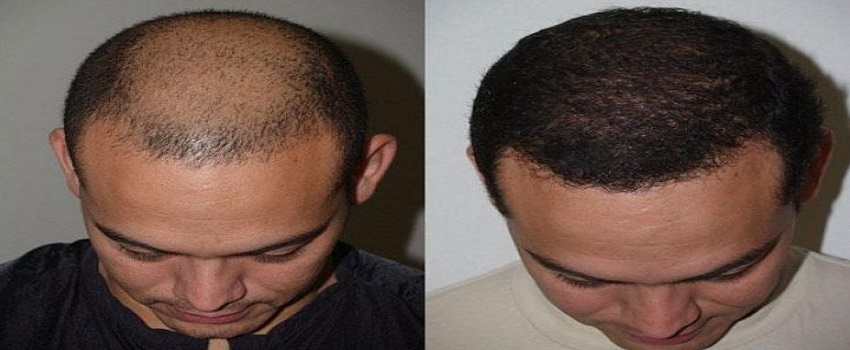 If you are worried about your hair fall then surely you will be worried about which centre you should choose the best hair restoration method. You have a lot of questions in your mind related to the treatment and centre. One of the questions will be, Which is The Best Hair Transplant Clinic in Pakistan?  Relax now! If you are looking for professional hair restoration, the Centre of Excellence is located in the capital of Pakistan.
Why Us?
The SKN Cosmetic is best for Hair Transplant Centre. As well as well-known for other treatments. Our very friendly staff and expert people in the clinic are here to discuss the hair-related conditions and treatment procedures. Above all, the best and experienced surgeons will perform the hair restoration surgeries and they are highly skilled and proficient in all hair restoration methods. We are answerable of every query that our patients have. It is our utmost priority to make treatments smooth, comfortable and painless without any side effect.
Besides, the transplant of beard, eyebrows and eyelashes reconstruction is also performed here. A lot of skin-related treatments including; acne treatment, facial procedures Botox and fillers and laser therapies are offered by our clinic. We performed both surgical and non-surgical treatments. Some other factors related to choosing the best clinic for hair restoration are as follow:
The doctor's experience.
The skilful clinical staff.
Behaviours of the clinic team.
The expertise of surgeons.
The technology used.
The success rate of Centre.
 The Advantage of Choosing Us:
Our satisfied clients obtained a lot of benefits through the treatments. We provide high-quality performance and effective treatments. In order, we provide hair related treatments as follows:
The FUT
Robotic hair restoration.
We offer these techniques according to examine the situation of a candidate. Some conditions are different from person to person. Besides all this, a lot of treatments are performed by us, feel free to contact us for more details.
 The Results We Deliver:
Most people are still confused about Which is The Best Hair Transplant Clinic in Pakistan?  So we prove about us with the miraculous outcomes we provide to our candidates. In hair restoration procedure, will always take before and after photographs to show the results obtained by our patients. According to our clinic, the outcomes will be shown within 4 to 6 months. Sometimes, some of the patients need multiple sessions to fulfil their desired look. Some people obtained complete results in more than 6 months. We provide the best solutions. So it depends on patient to patient.
 Our Performance:
According to SKN cosmetic clinic, we adopted the most advanced techniques like FUE & FUT. We examine the patient scalp and check all the medical history. After the conditions checked, suggest him/her the suitable treatment. We suggest people the preparation instruction that mostly are:
Do not drink alcohol and smoke.
Don't shave the treatment area.
Avoid blood thinners.
Be prepared.
After the initial visit, we ask to come for a procedure the next day. All the procedure will be performed in full concentration and by an expert surgeon with skilful team/staff. The hair restoration procedure performed in local anaesthesia so that's how candidate can't feel the pain during the process. Such procedure related to hair is performed in 3 to 6 hours.
 Aftercare:
After the procedure, your surgeon will guide you with helpful instructions which are:
How to sleep after the treatment.
Avoid scratching the treated area.
Use icepacks if any discomfort felt.
Do not smoke and drink alcohol.
Avoid blood thinners it may slow down the recovery period.
 Cost:
The cost always differs from patient to patient. Some other factors are as follow:
The surgeon fee.
Location of the clinic.
Sessions requirements.
Selected technique or method.
 If someone has any query related to hair restoration, contact us for more details.
Consultation:
If you're confused and it's hard to decide for you that Which is The Best Hair Transplant Clinic in Pakistan? So, feel free to consult for hair restoration to SKN cosmetic clinic. We are looking forward to you!