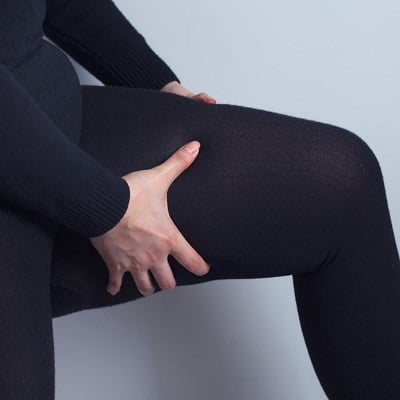 If you want to lose weight without exercising or dieting, then weight loss surgery is for you. There are certain types of bariatric surgery which are undergoing at SKN cosmetics. But the best kind of surgery is gastric bypass surgery. This surgery will help you lose weight by shrinking the size of the stomach with fewer side effects compared to other weight loss surgeries. If you want to undergo weight loss surgery, then learn more about the most successful weight loss surgery in Islamabad.
Different Types of Weight Loss Surgeries:
There are different types of bariatric surgeries. These are:
Gastric Banding
Sleeve gastrectomy
All of these surgeries have some complications and benefits. But the most effective is gastric bypass, with very few side effects. The main advantage of bypass surgery is that the success rate is 98 percent. So you can get the benefits of this surgery in two years.
Who Is the Candidate for the surgery?
Before undergoing any surgery, it is important to determine if you are the right candidate for the treatment or not. The surgeon will examine you carefully and will tell you if the surgery is suitable for you or not. You are the right candidate if:
You are physically and mentally healthy
If you are overweight
Your BMI should be more than 40
You are not losing your weight by diet or exercise
You are not suffering from any severe medical condition
Reasons For The Need For Gastric Bypass:
Gastric bypass is not only performed to get rid of excess fat but also helps treat other problems, such as heart diseases, stroke, cancer, diabetes, high cholesterol, and blood pressure. As the solid food intake will be less due to the small size of the stomach, the percentage of occurrence of this disease will also be lessened.
Procedure For Gastric Bypass Surgery:
The procedure is done under general anesthesia. Then the surgeons make an incision at the top of the stomach and reduce the size of the stomach, and the stomach is attached to the intestine. Due to the reduction in stomach size, the hunger and intake of food will be reduced. After completing the procedure, the area is closed with sutures. As a result of bypass surgery, the calorie intake will also be reduced. It is the safest way to lose weight within 1 or 2 years.
After The Treatment Procedure:
After the surgery, you will notice pain which will be for a few days. The doctor will give you certain painkillers and medications to minimize the pain. You may face a few side effects that will fade away. The surgeon will provide you with certain aftercare instructions which you need to follow to avoid complications. Such as:
Eat and drink soft food to prevent dumping syndrome
You should avoid caffeine intake to avoid dehydration
Take proper diet and supplements
You should chew your food properly to ensure adequate digestion of food
For a few days, take protein-rich diets
Take adequate rest for 2 or 3 weeks to ensure proper healing
How Long Do The Results Of Gastric Bypass last?
The results of weight loss surgery in Islamabad are long-lasting. You can see the results after a few months of the surgery. After the surgery, your appetite will be reduced, and you will intake less solid and more liquidy food. So it will naturally get rid of your body fats. If you want to see more noticeable results, follow all the doctor's instructions.
Benefits Of Gastric Bypass Surgery Over Other Surgeries:
There are many benefits of gastric bypass over other weight loss surgeries, such as:
It is the safest way to get rid of fats
It is a simple operation that requires a few hours
The complication and side effects are very less
The recovery time is very less
You can easily lose a huge amount of weight
As with benefits, it also has a few side effects. The side effects can be reduced by choosing an expert surgeon to perform the weight loss surgery.
Why Choose Us?
We have been performing gastric bypass for the past few years. We have the best surgeons who know how to treat the patient. The surgeon will listen to all your concerns and will tell you if you are the right person for the treatment procedure or not. We do not compromise on quality, as we use the latest techniques and machines for the surgery. We will provide promising and positive outcomes. If you want to get rid of body fats in safe hands, then book an appointment by filling out the form.
Our team will guide you about the most successful weight loss surgery in Islamabad. If you book an appointment now, you can get a 25 percent discount on every cosmetic procedure.