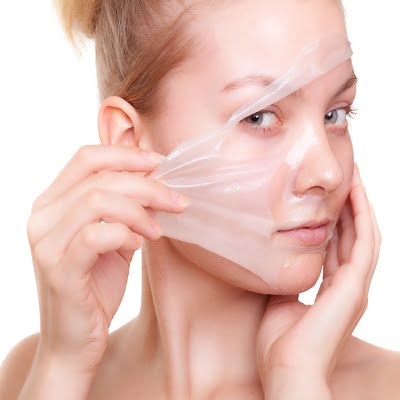 There is a huge number of people who are very sensitive about their skin, some of them are experiencing unwanted spots and some of them want to make their skin glory and fresh. If you're searching such kind of a treatment that will work on your skin then try the chemical peels method. It is a form of exfoliation that uses a chemical mixture to remove the dead cells from the upper layer of skin. There are a lot of Benefits of Chemical Peels in Islamabad, Rawalpindi & Pakistan, and delivers an impressive result to all skin types. The procedure is simple and suitable for all skin types and can be performed in just 30 minutes.
How Does It Work?
The mixture is made up of glycolic acid and is performed in three simple steps; cleanse the skin, applied the peeling mixture and wash it after procedure duration. This method is used for removing dead cells from the upper layer of the skin within 30 to 40 minutes. It works like magic and renews the dead skin into fresh skin. It depends upon what kind of peel method the candidate wants. There are three types of methods of chemical peel which are as follow:
Lightest method
Medium method
Deep method.
In these three methods, it depends on how much a candidate needs to treat her/his skin or how badly the skin is affected. These methods have different acid and durations of the procedure. Your dermatologist will guide you on which one is suitable for your skin.
The Outcomes:
At SKN cosmetics, we deliver the results according to the desire of our candidate. The types of peeling methods affect differently and the results may differ from person to person as well. For maintaining the freshness, three or more sessions are required within four to six weeks. The one session's outcomes last for 4 to 7 days maximum.
Aftercare:
The aftercare is necessary to follow after the treatment. Your practitioner will prescribe your instructions according to your skin condition and from which method you undergo. Recovery time is relays upon the type and strength of peeling. Few instructions are as following:
Use the cleanser & moisturizer.
Do not go out in direct sunlight.
Using sunscreen is important.
Heavy sweating should be avoided for 2-3 days.
Avoid smoking or drinking alcohol.
The Benefits:
There is a huge number of Benefits of Chemical Peels in Islamabad, Rawalpindi & Pakistan. It does not only reveal bright skin, smooth and more refined complexion, it also enhances all overlook. Some of the benefits are as following:
It improves skin color, tone, and texture.
It stimulates healthy skin cell growth.
Removes the sun damage patches.
Reduce the chances of breakouts.
Smooth away the appearance of wrinkles.
It increases the hydration of the skin.
It minimizes the pores.
Improves ageing factors from the face.
Easy exfoliation.
It controls melisma.
Also, treat hyperpigmentation.
It kills skin bacteria.
Decrease oil production from the face.
Improves roughness, dryness, and age spots.
There are many other advantages to receiving from a chemical peel. It will be recommended by your practitioner to have three or more sessions for obtaining the desired look and a lot of benefits. So, do try this method of resurfacing the skin, and will be worth it.
Cost:
The cost depends on the different methods of peeling chemical. The price will be different from patient to patient and few factors can affect the cost as:
The experienced practitioner.
The area or location of the clinic.
Chemical peel methods.
Sessions requirements.
Further, if someone wants to know more about cost or treatment-related details, feel free to contact us for your queries. Our expert team will guide you the best.
Consultation:
If you're seeking an effective method of renewing the skin with advantages, consult SKN cosmetics for obtaining the Benefits of Chemical Peels in Islamabad, Rawalpindi & Pakistan. We performed the best procedure with benefits