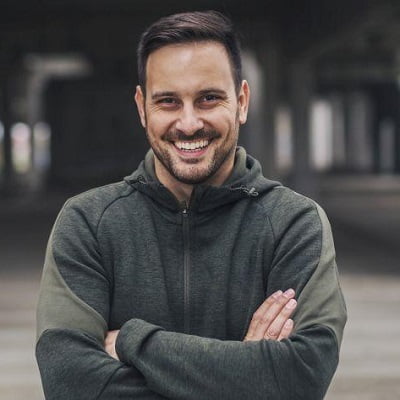 The surgical procedure of hair transplant can be done on both men and women who are suffering from balding, hair thinning, hair loss and bald spots problems. As compared to females, hair loss and baldness are more common in males due to hereditary reasons and hormonal changes. Most of the men suffer from male pattern baldness which is a condition in which bald spots occur on the scalp. But at present, you have innovative procedures such as Hair Transplant in Islamabad that can fix this problem. Let's talk about some of the key benefits of hair transplant surgery.
Natural Process:
Many people are concerned regarding the transplanting technique. They find it an unsafe procedure, which is actually not true. In fact, Hair Transplant is a very safe and natural surgery. Rather than using other harmful chemicals and medicines, it uses your own healthy follicular units.
Having low maintenance:
New hairs you get from the surgery are very easily adaptable. There is no need to use some kind of special shampoos. These transplanted hairs require the same care as you give to your natural ones.
Eradicates Balding:
Baldness lowers the self-image of the sufferers and makes them look much older than they actually are. The only first-rate way out to baldness is hair transplant procedure. This procedure can help you in recovering declining hairline and eradicating bald spots on your head.  It provides effective and lasting results after resolving the balding issues.
Permanent Solution:
Topical treatments offered by different specialists do not aid in eliminating hair related issues. A hair transplant surgery gives confidence to the people who suffer from baldness with the most significant and permanent solution.
Improves Overall Appearance:
Balding issues in sufferers make them feel embarrassed and frustrated because of their appearance. Hair transplant surgery gives them a unique opportunity to top-up balding spots on your head. This in return beneficial in improving the looks and make you feel confident and attractive not only for others but for yourself too.
Return Lost Self-esteem:
Hair transplant procedure not only improves the overall looks and physical appearance, but it also returns self-esteem to the sufferers. The aptitude of regaining a more youthful appearance makes people feel good about them. This also improves their quality of life.
Cost Saving:
Hair transplant surgery is much cheaper than hair replacement procedures such as hair wig, hairpiece, and extensions. This is the major benefit most people appreciate.
No Age Limit:
The best age for enduring hair transplantation is 40 and above. Because during this period most of the people face balding issues. But it doesn't mean that people under the age of 40 years can't have hair their hair transplant. They can also go for the treatment after consulting their doctor.
Comfortable Procedure:
The hair transplant procedure is carried out under local anesthesia; therefore, the patient does not feel pain or discomfort. It creates a very relaxed environment for the patient.
Growth of hair follicles:
Follicular Unit Extraction (FUE) treatment not only helps to the growth of hairline in the hair area but it encourages the occurrence of hair on other parts of the body as well.
Minimized Risk of Infections:
With other techniques patients can have infections after the surgery but not in the case of Follicular unit extraction (FUE). This process is totally harmless and safe for the health of the patients.
Consultation:
If you are also looking for a hair transplant procedure or hair loss treatment in Islamabad and Rawalpindi, then you must consider SKN Cosmetic Surgery (SKN). Our seasoned hair transplant surgeon and consultant can answer any of your questions and can suggest the best suitable treatment. You won't be disappointed!