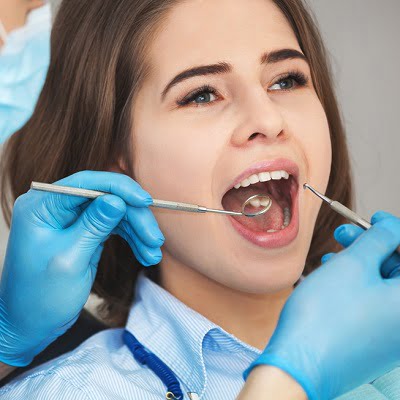 Many people in their lifetime experience dental fillings. If you have a cavity or your tooth is decaying, you might need a dental filling. You should not worry about this procedure as it is a common procedure at the dental clinic. But it is necessary to choose the best dentist for teeth filling in Islamabad as you cannot trust every dentist because your teeth will support you for a long period. If you want to learn more about the best dentist, then read the following blog.
Usama Hayat Ghauri:
Dr. Usama Hayat Ghauri is one of the best-known and most professional dentists. He has been performing dental procedures for many years in an efficient manner. The patients are satisfied with the results. He performs dental procedures, ensuring the comfort of the patient. If you want any dental procedure such as teeth whitening, veneers, or dental fillings, then choose Dr. Usama. You will not regret getting treated by him.
How To Choose A Good Dentist?
Before choosing the dentist, it is necessary to keep the following points in mind:
Friends and family suggest the dentist.
The doctors are clean.
They are using the latest techniques and technology.
They provide comfortable teeth restoration.
They listen to all your dental concerns.
Types Of Teeth Fillings:
There are different types of teeth filling. The type of filling suggested by the doctor will depend upon the location of the cavity, any allergic reaction to the filling, and the cost of the fillings. Following are some types of fillings:
Gold fillings:
It is an expensive type of filling, and you might need multiple sessions of it. Gold filling lasts for about 20 to 25 years and may last for a lifetime if you take proper care of your teeth.
Amalgam Fillings:
Amalgam fillings are less expensive than gold fillings. This filling is best if you have a cavity in the molars. Because these are dark-colored fillings and everyone can notice it.
Porcelain Fillings:
Porcelain fillings are also expensive, like gold fillings. But the dentist matches the shade of the filling with the color of your teeth so that the fillings become invisible—these last for 15 to 20 years.
Composite fillings:
Composite fillings do not last for a long period. Because these fillings can stain faster than other types of fillings, this type of filling is suitable for smaller cavities.
Recovery After Getting Teeth Fillings:
You might experience some pain or sensation after getting fillings. But this pain is temporary and will go away in a few days. You must visit the dentist if you have severe pain in the filling. You should tell the doctor if you have any allergic reaction to the metals to avoid complications. The dental filling does not require a huge amount of time to recover. There will be a little sensitivity in the teeth for a few days. We have the best dentist who will give you instructions for a speedy recovery.
Cost Of Teeth Filling:
The average cost of teeth filling in Islamabad is different for everyone. The cost of teeth fillings depend upon the following factors such as:
Type of dental filling
Area of cavity
Condition of the teeth
Dentist's fees
If you want to know the exact cost, then consult our team.
Book An Appointment:
If you have noticed a cavity in the tooth, you should immediately visit the dental clinic, as the tooth can become decayed if timely treatment is not provided. So it is necessary to get the dental fillings earlier. Book an appointment now by filling out the form. Our team will contact you soon. If you want to know more about the best dentist for teeth filling in Islamabad, then get in touch with us.