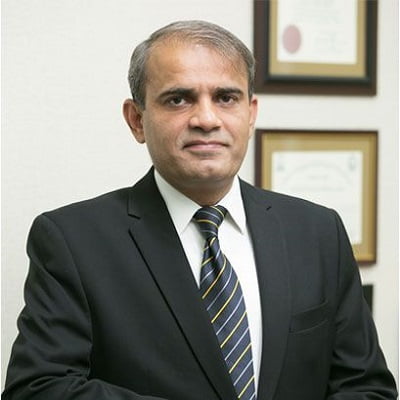 Choosing the best specialist plays a major role in your issue to solve. If you choose a surgeon according to your problem or who can understand about your issue then it works accurately. People who have disorder conditions of ear, nose and throat area require ENT Surgeon. However, if you are searching for Best ENT Surgeon in Islamabad then read this blog post or visits our Clinic. To know more, keep reading!
Who is ENT Surgeon?
A person who studied about ENT problems and is expert enough to deal with different conditions of ear, nose and throat is known as ENT Surgeon. Moreover, he/she can deal with head and neck areas as well. This specialist can offer several procedures to treat with specific treatments. In other words, such types of specialists are known as an otolaryngologist. However, if you have to diagnose, treat and take advice about ENT – ear, nose and throat then this specialist will be helpful for you.
When To See ENT Specialist?
Apparently, there are several reasons to see an ENT specialist for sorting your problems. Some common issues are listed below:
Hearing issues.
Infection in the ear.
Balance-disordering issues.
Tinnitus
To have pain in the ear.
Snoring problems.
Breathing issues.
Adenoids
Chronic Nasal Congestion.
The pain of Sinus.
Tonsils enlarged.
Earache
Nasal Obstructions.
Pollen allergy.
Eardrum rupture.
What To See in ENT Surgeon Before Choosing?
It is a very common thing that whenever we get any issue in our body, we try to approach the city's best specialist who can examine and understand well, recommend suitable treatment and guide you with the best. However, if you want to choose the best surgeon, consider these important points that are mentioned below:
To see the education and certification.
Expertise and Experience.
Rating and Reviews of medical.
Success rates of Results.
Treatment/Services Options.
Cost ranges they are offering.
ENT Surgeon in Islamabad:
After knowing all about the specialist for ear, nose and throat, SKN Cosmetics is one of the reputable and trustworthy clinics that have experienced and professional surgeons who can deal with such conditions. One of the Best ENT Surgeon in Islamabad is Dr Naveed Azhar who is experienced and expert enough to cure conditions related to nose, ear and throat. However, there are few treatments that are offered and performed by ENT Surgeon at SKN cosmetic, such as:
The surgeon can treat ear-related conditions like otosclerosis, childhood hearing issues, loss of hearing, ear infections and protruding. Moreover, the surgeon can also perform cosmetic surgeries like ear correction, otoplasty, earlobe treatment and many others.
If someone who has different nose issues like shape, alteration of size, infection in the nose, nasal injuries, sense of smell disordering etc. Also, they can perform cosmetic treatments like Rhinoplasty, Liquid nose job or hump removing treatments.
Last but not least, people who have throat-related problems like adenoid, tonsillitis, hoarseness, issues while swallowing, breathing issues in the upper airway and snoring habits. Treatments that are performed for throat problems are Tracheostomy, tonsillectomy etc.
So, if you have any issue related to these organs then you can consult our clinic where we are offering a variety of treatments that can be cosmetics concerns or medical conditions. 
Book An Appointment With Our Best ENT Specialist!
Therefore, if you are suffering from any condition related to ear, nose and throat as well as neck and head issues then feel free to consult SKN Cosmetics as we are offering several treatments in a reasonable cost range. Moreover, we have experienced and the best surgeons in Islamabad. So, don't wait book your appointment with us!