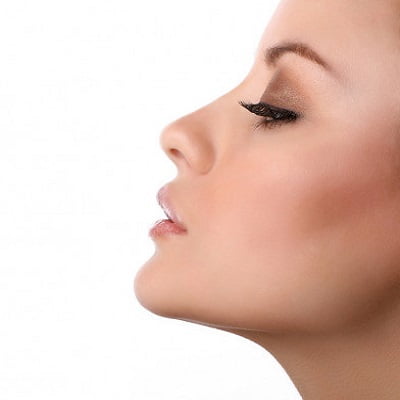 Having an accurate shape of the nose is a big desire for those who are not happy with their nose shape. Many cosmetic treatments are introduced, which can fix the defects and imperfections of nose features. It all will come after choosing the best clinic that guides you best, treat you good and provide you excellent results. It is a significant decision when a person plans to get treatment.
In this blog post, you will learn all about Best Nose Surgery Clinic in Islamabad Pakistan, how to choose it and what qualities of a reputable clinic are. So, keep reading for getting helpful information!
What is Nose Surgery?
Generally, nose reshape surgery in Islamabad can be performed as a surgical procedure where it will change the shape of the nose, and it can improve its functions. Many people consider this surgery for medical or aesthetic purposes. After the surgery, you will get a proper shape of the nose for long-lasting, it will enhance your facial features, and there will be no need for further treatments.
How Does It Perform?
According to experts, it is a surgical procedure that will be performed under general anaesthesia. The surgeon will make an incision in the nostrils. In some cases, the cut will be made across the base of the patient's nose. After that, the surgeon will make corrections or increase/decrease the size of the inner bone and make the appearance well. If you have breathing issues, then they can be fixed through this surgery. It will be recommended to those who are ideal candidates, and your surgeon will decide it after assessment.
Who Performed It?
Expert and professional Plastic Surgeons will perform the nose surgery. It is a delicate surgery that cannot be performed by ordinary surgeons who don't even know of it. So, it is also essential to choose the best and board-certified surgeon for your treatment.
At SKN cosmetics clinic, Dr Naveen is a plastic surgeon as he performed thousands of nose surgery successfully and accurately. He is a well-known and experienced surgeon from the clinic.
What To See Before Choosing The Best Clinic?
If you are searching for the most competent clinic for your nose surgery, you might wonder how to find the clinic that fulfils your desires and performed fantastic surgery. It is a crucial factor to choose the best clinic for your treatment. So it is essential to take your time and make a decision for selecting a clinic. There are some instructions that are useful while the selection of best clinic, mentioned below:
Do your research and find the nearest clinic which should be well-known and reputable.
Check out the official website of the clinic and search about their plastic surgeons.
It is essential to choose the surgeon who should be board-certified, expert and professional in nose surgeries.
After that, see their before and after photos of rhinoplasty in Islamabad surgery and read about their usually performed treatments.
If you feel satisfied, try to visit the clinic and check out their environment and their staff.
Check out the service they are providing treatment and compare your options.
Do check what type of technology they use and how they performed your nose surgery.
The comfort of staying in the clinic and the atmosphere of the clinic should be checked.
Last but not least, it is essential to check what cost they are offering because it is a surgery that cannot be performed at cheap rates, so check the cost and its factors.
Why SKN Cosmetics Clinic?
After knowing all factors about how to choose the clinic, let talk about our clinic, which is known as one of the Best Nose Surgery Clinic in Islamabad Pakistan, some points are mentioned below which will satisfy you to choose us easily:
We are ranking in the best Islamabad's clinics, and its location is fantastic.
Our plastic surgeons are board-certified and experts in every type of delicate surgery.
The environment and atmosphere of our clinic are relaxing and amazing.
Without any doubt, our experts listen to the issue very carefully and with concentrate.
The staff is friendly and guide you the best after your surgeon's instructions.
We offer various treatments for fixing nose issues as well as surgical and non-surgical noselift.
Our expert surgeons will examine you properly, treat you well according to your desire and prescribed aftercare instructions for not experiencing any complications in future.
The prices of nose surgeries are reasonable, and after the surgery, your money will be worth it.
All Summed Up!
Therefore, if you want to consider a nose treatment for making it correct in shape, size and position, then feel free to consult SKN cosmetics; we will provide you outstanding services and satisfying results. Your surgery will be beneficial, and you will get a new appearance!