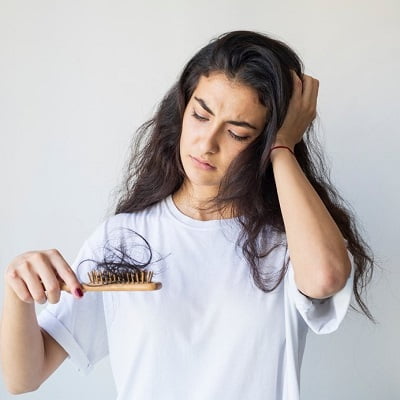 Nowadays, hair fall is getting common, and you should know that hair restoration treatments have also become famous and popular. So if you want to save your hair or want to enhance the beauty of your personality, then you must visit SKN Cosmetic Clinic for the Best treatment for hair falling in Islamabad. Our experts will examine your hair fall condition and recommend a suitable treatment option.
In this blog post, we are going to discuss about best treatments for hair loss and what causes can lead you to the unexpected hair fall. So, let's discover the right treatment for you; read the following details.
Causes Of Hair Fall:
Generally, there are several causes of hair loss that are usually experienced by people. You may start to notice sudden hair fall. Some of them are mentioned below
Family history/genetics.
Imbalance hormones.
Due to a medical condition.
Medication or supplements.
Stress or depression.
Making different hairstyles.
Wrong usage of hair products.
Chemotherapy.
During pregnancy.
Even though hair loss is typically nothing to be concerned about, it can occasionally be a symptom of a medical condition. Male and female pattern baldness are two examples of hair loss that is permanent. In addition, this kind of hair loss frequently runs in families.
Best Treatments For Hair Loss:
According to SKN Cosmetic Clinic, there are multiple effective and Best treatments for hair falling in Islamabad available. Our experts will examine your condition and recommend you suitable treatment. Anyhow, a few common and best hair restoration treatments are mentioned below
Counselling Session: As was previously said, some individuals struggle with mental health conditions, including depression, stress, or tension. Hair loss can result from such a situation, which can only be treated by attending to one's mental health. Therefore, it would be great if you went to a therapy session with the top phycologist if the cause was depression, tension, or stress.
Medications: Recommending medication, such as intake capsules or other external use treatments, is the initial step in treating hair loss. The mildest procedures are always used to begin a hair treatment, and you must take these medications for a set amount of time. So, if you have soft hair loss, you should start taking medicine to stop it.
Injected treatment – PRP therapy is one of the best and most efficient injectable treatments that can enhance hair volume and structure while also halting minor hair loss. The nicest thing about this medication is that your own blood will utilize the plasma, and it has fewer serious side effects than other injectable therapies. Additionally, the operation will only take a few minutes, and after 3 to 4 sessions, the results will be seen.
Hair Transplanting Surgery: Surgery for hair transplantation is the final and most effective option for treating baldness and severe hair loss. When there is no other option, a surgical operation is advised. After the hair transplant, you will have complete and long-lasting hair coverage, eliminating the need for further treatments. You can expect long-lasting benefits after just a few months of healing and growth.
The Bottom Line!
Therefore, these are the major treatments that are used to recommend to those who experience hair fall. Once you are examining and know the causes, our experts will guide you to the suitable and right treatment. If you want to get the treatment, then feel free to consult SKN Cosmetic Clinic. We are here to give you successful results and memorable experiences.