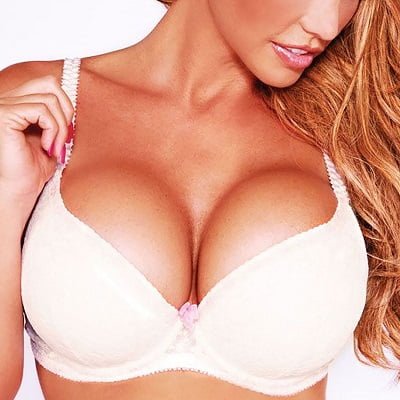 Women who have average breast size are lucky enough to enhance the beauty of their personalities. Otherwise, many women have large breast sizes that look disproportionate, making them feel unattractive, fat, and losing self-confidence. Luckily, there is a surgical procedure, Breast reduction surgery that is also known as Breast Mammoplasty.
Therefore, it is very important to choose the best and reputable clinic for this surgical procedure. It is a very delicate treatment that cannot be dealt with by unknown and low-value clinics. This blog post will learn about reputable and ranking clinics and Breast Reduction Surgery Clinic in Islamabad Pakistan. So, keep reading for more information.
About Breast Surgeries Clinic:
If a person is searching for a clinic for breast reduction surgery, the clinic should be well-known, reputable, and a ranking clinic. SKN cosmetics clinic is the name of success and excellence that is located in the capital of Pakistan. At our clinic, we performed breast reduction surgeries very effectively and accurately. We deal with breast reduction surgeries very skillfully and full of concentration.
Our clinic follows the advanced methods of reducing breast size, and also they follow a neat and clean environment. Therefore, our experts performed different methods of incisions as they are mentioned below:
Vertically incision.
Horizontal incision.
Circumareolar.
Our Clinical Expert Surgeons:
We have a team of expert and professional surgeons who handle such delicate and complicated procedures very accurately and perfectly for breast reduction surgery. Our expert's top priority is to make the candidate happy and satisfied.
At SKN cosmetics, we have qualified and board-certified surgeons that perform these surgeries skillfully and full of concentrations. In addition, we always schedule an initial consultation session with the patient before the treatment, where surgeons will examine the candidate's health and medical conditions.
After that, they will recommend a suitable treatment option according to the candidate's desire. After the procedure, the surgeon will prescribe you aftercare instructions that are helpful for you while you are in the recovery period.
What Outcomes our Clinic Provide?
According to SKN cosmetics, we provide satisfying, unbelievable and effective results that will last for a long time in breast reduction surgeries. It also depends on the surgeon's performance that how they effectively performed the surgery. Our undergoing patients always leave a good review about our clinic, surgeons and about results they obtained.
Benefits of Choosing a Reputable Clinic:
There are a lot of benefits if you choose SKN cosmetics as Breast Reduction Surgery Clinic in Islamabad Pakistan. A few of the benefits are mentioned below:
We will provide long-lasting and effective results.
Our surgeons are expert enough to deal with any type of reduction in the breast.
The shape of your breast will be reduced and enhanced according to your desire.
We follow the hygienic and clean environment at our clinic.
Our staff is supportive and friendly to serve you best.
About Aftercare Plan:
Our expert surgeons will prescribe you an aftercare plan that includes some instructions when you undergo breast reduction surgery. The candidate should strictly follow them according to the surgeon's advice. These aftercare instructions play a very important role in the recovery period. These instructions may include:
Do not perform physical activities for few weeks.
Use pain killers if you feel any pain, according to the surgeon's advice.
Try to avoid sleeping on your stomach.
Use a surgical bra after the treatment for few months.
Keep clean the treated area, or else it will get bacteria and infection.
You have to visit for regular checkups.
Our Cost Ranges:
We try to provide affordable price ranges in breast reduction treatment because it is a surgical procedure and delicate procedure that only experts and professionals can perform. So, the cost of the treatment can be affected after including some factors. These are:
The professional surgeon's fee.
Location and reputation of the clinic.
Method chosen.
Other supporting charges.
All Summed Up!
So, it is very important to choose a reputable and well-known clinic for breast reduction surgery. As mentioned above, our clinic is ranking and one of the most well-known that we have leading surgeons who are experts in breast surgeries.
If you want breast reduction treatment from a reputable clinic, then consult SKN cosmetics; we will provide you with amazing services and satisfying results.