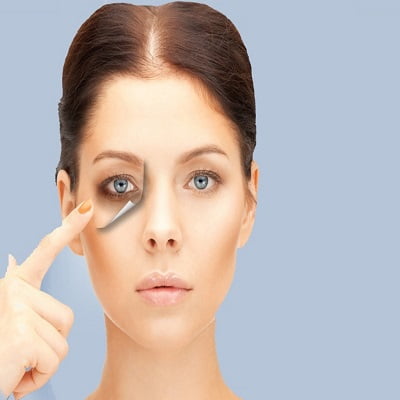 Commonly, people in their twenties start seeing their under-eyes turn darker and more pigmented than their skin. Such dark circles appear under the eye due to a variety of reasons. You could be staying up late and have a disturbed circadian rhythm, or you could have dietary issues and not be eating well. There are no health risks directly related to dark circles, and they usually go away as soon as you fix your schedule and diet, and stop stressing out often. 
But sometimes, that's not the case! Many are left with permanent dark circles and find it extremely hard to have them disappear. You might need to consider consulting a professional at the best Dark Circles Treatment in Islamabad Pakistan and book your appointment right away.
When Should I Be Seeing a Doctor?
Once you have tried out all of the ways mentioned below, and they have not worked, it might be your sign to see a doctor as soon as you can:
Have tried changing your lifestyle to fix this issue

Have tried several remedies but none have worked out

You want to look for a cost-effective solution for dark circles

You have started to suffer from low self-esteem issues due to this problem
We understand that having dark circles can be really distracting and could make you self-conscious enough to feel not confident and low self-worth.
What Is The Cost For Dark Circle Treatment In Islamabad?
The kind of treatment you receive will affect the cost of the treatment. Less invasive techniques will cost you lesser than surgical ones. It will also add cost you the practitioner's own fee, hospital expenses, medication if required, etc. it will also depend upon the complexity of your issue.
Your dark circles can overshadow your beauty and confidence. If you can relate with the issues mentioned above, feel free to consult a doctor today at under-eye treatment in Islamabad to have your problems fixed.
What Can I Expect When I arrive at SKN Clinic?
Procedures applied to our clients in Islamabad for eye treatments are painless. You will be able to continue your life within a day or two, and face no side effects at all. You wouldn't need to rest after the treatment is over. Your doctor will assess you issue and devise the best treatment for you.
How Long Does The Treatment Take?
It takes 30 minutes to one hours depending upon your requirements individually. It will require you to be available for 2 up to 10 treatments to fully achieve your desired look. You might be able to see results right after the treatment, but you will need to wait till the end of your sessions to actually notice the real change.
What Kind Of Treatments Are Available To Me?
At Dark Circles Treatment in Islamabad Pakistan, you will find numerous techniques available for you to choose from. Your practitioner will also choose the kind of treatment that suits your problem. The treatments that can be used for dark circle removal are mentioned as:
Chemical peels – these are one of the most common, yet slows output-yielding methods. 

Laser treatment – can tighten, and make the skin under the eyes lose laxity and become more staunch and fresh-looking.

Dermal fillers – you can also be given dermal fillers to plump up the skin underneath your eyes so that you can achieve a youthful look

IPL treatment – this treatment is used to heal the dark blue or purplish hue under your eyes and reduces that pigmentation.

Carboxytherapy – this treatment uses the help of carbon dioxide, and increases circulation under the eyes. This way a sense of inflammation is cause in the under eye, and the skin is compelled to fix itself by increasing blood flow to the area.